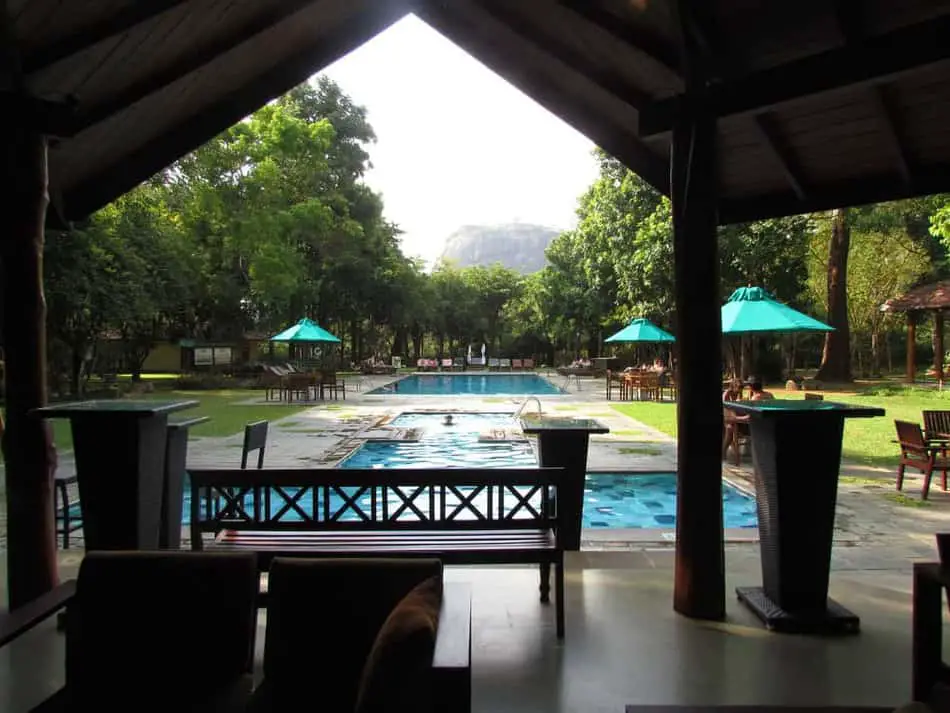 Sri Lanka Hotels – Hotel Sigiriya (Dambulla)
Hotel: Hotel Sigiriya
Binge Traveller Rating: 4.5/5 stars
Location:  The location is incredible. From the hotel you have a view of Sigiriya Rock whilst lounging from the pool. We were a short drive around 10 minutes if that to the Rock and ruins. You are also not far from Minneriya National Park, which is an Elephant nature reserve.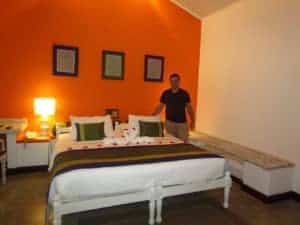 Room/Hotel
The Hotel has been kept up to a very good standard and the rooms are a good size. We had a wonderful double bed room, and as it was our honeymoon they decorated it very nicely for us.. The bathroom was clean and had a shower cubicle.
The hotel has a pool area which was of a good standard.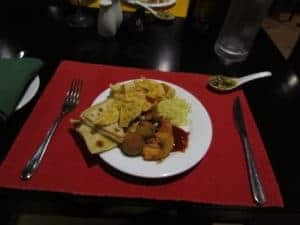 Food
The breakfast was of a good standard and varied everyday. We found the staff to be very polite. There was also a Barbecue option for an extra charge (around $20 dollars per person) most nights if  you fancy a change but if you've chosen half board it sort of defeats the point.The highlight was the monkeys that arrived one morning when we were there to play near the pool area. There must have been about 15, including tiny babies which was amazing. Rest assured the monkeys will not come near you and you are protected by transparent fencing in between you and them. All the guests enjoyed it.