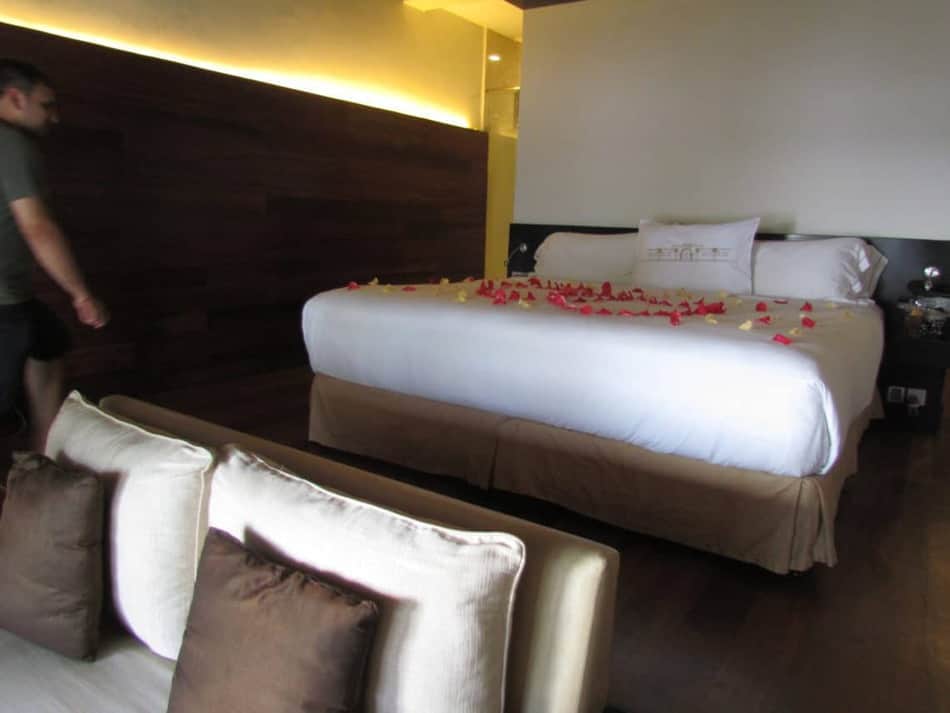 Sri Lanka Hotels – The Fortress Resort & Spa (Galle)
Hotel: The Fortress Resort & Spa
Binge Traveller Rating: 3/5 stars
Location:  The location isn't great to be honest if you're looking for history and the local town. For us it would have been better to stay close to the centre of Galle. The Tuk Tuk drivers around the hotel have a common understanding of charging all guests $20-$30, for a return trip to see the Fortress and the main Galle Town Centre, which was expensive. That said the journey itself took over 40 minutes. Aside from the Fortress, there isn't that much to see in Galle, but if you're a surfer we hear it's quite good.
Room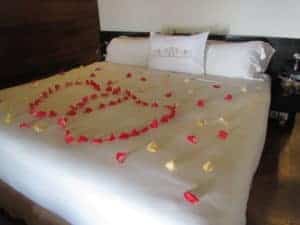 The Hotel is beautiful, and truly looks like a  Fortress. Our room was incredible, with a Large Queen bed, a sofa and a  television with a selection of current films loaded on to it. The bathroom was ample sides, with his and her sinks and a Jacuzzi which was very good. In terms of the general vibe of the hotel we found the staff generally kept themselves to themselves, but were helpful when called upon. We preferred the atmosphere of the other hotels we stayed at in Sri Lanka.
The hotel has a pool, gym area and sauna which were all of a good standard.
Food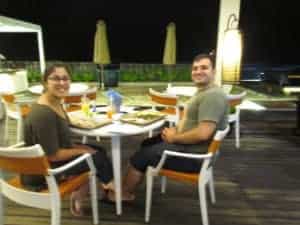 The food was good, the restaurants are quite expensive in the hotel – UK and US prices (This may however be because we got accustomed to cheaper rates else where in Sri Lanka). Breakfast was Continental, Sri Lankan and Indian. There was a very good Fish restaurant which we enjoyed too. I had the Sea bass which was great.
Overall we would recommend this hotel to travellers looking to chill out and lay by the pool or surf. If you're travelling to Galle for the history though we'd recommend staying a bit closer.