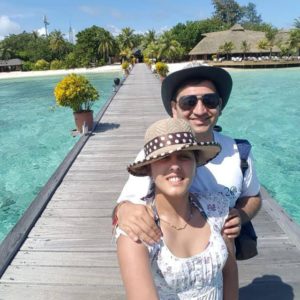 First of all.. a warm welcome, a MASSIVE thank you for taking the time to visit our blog, it means a lot to us and we really appreciate it.
I'm Bhavik, and  the lovely lady in the photo is my wife, Namita :).
How Binge Travelling Began….
We believe in making the most of our time, whether that's after work, on the weekend or on your annual leave. Whilst we love to travel, it's just not practical for us to go abroad all the time. In any case, whilst we do love getting away, there's a lot to be said for where we live our everyday lives too!
The reality is we all have a lot to enjoy right on our doorstep, as well as destinations that are a plane or train ride away.
A little more
For us it's also a mindset. It's easy to put up mental roadblocks to prevent you from doing something you enjoy. We want to break through those roadblocks. Life is too short, and also a great shame to waste. With that, we would love for you to join us in making the most of your time.
Catch you guys soon!
The Binge Travellers
Get in touch with us at support@bingetravelling.com