Sri Lanka – the perfect holiday destination! Sri Lanka – full of fascinating history, culture and delicious food coupled with fantastic weather and magnificent views. So, after spending a total of 10 days in this amazing destination, we would like to share our experience, places to visit and top tips. We traveled to Sri Lanka on our Honeymoon – so without further a due let's get into our Itinerary
Columbo – Number of nights – 1

Highlights – Columbo Museum, Buddhist Temples

Dambulla – Number of nights – 3

Highlights – Dambulla Rock Temple, Sigiriya Rock, Local Village Tour, Sri Lankan Massage

Kandy – Number of nights – 2

Highlights – Temple of the tooth, Markets, Botanical Gardens

Nuwara Eliya – Number of nights – 2

Highlights – Tea Plantations, Scenery

Galle – Number of nights – 2

Beaches, Surfing, Fortress
Colombo – The Capital
Where to stay: Ramada Hotel – We recommend this hotel as its relatively inexpensive, and is in a great location to travel.
Number of nights: 1
Check out the National Museum, full of history and located in the heart of Colombo. There are several Buddhist temples here too to visit.
Take a stroll on the beach and busy centre and try the local cuisine. We wouldn't recommend staying for than a day or so here, not because there's not a lot to see, but the rest of Sri Lanka has a lot more to offer.
That said, there's a lot of development going on so this could be set to change.

Dambulla – Home of Sigiriya Rock
Where to Stay: Hotel Sigiriya.
This hotel was our favourite hotel during our stay in Sri Lanka. Boasting beautiful reviews, a great pool, attentive staff, you can;t go wrong with this place.
Number of nights: 3 nights
Sigiriya is a great location to stop for a few days to not only cover Sigiriya and the Rock but also Dambulla as well as Polonnaruwa.
We visited Dambulla Rock Temple, a short 15 minute walk up taking in the breath taking views you will eventually reach the temple.
This temple boasts five impressive cave temples built thousands of years ago where many Buddha statues have been carved out from the caves with carefully preserved paintings. A truly peaceful and spiritual place, saturated with history!
Visit the Polonnaruwa museum to find out more about the Sri Lanka's history. You will see photos, artifacts and idol statues on display.
Later in the day, take a trip to visit the ruins of the Royal Palace, Buddhist and Hindu Temples. For delicious Sri Lankan food, we recommend Jaga Food – this place has authentic, freshly cooked food, buffet-style.
Set in the beautiful grounds alongside a lake, enjoy the appetising food this restaurant has to offer. You can also leave review anywhere you like – the wall, the ceiling and the dining furniture!  It's No.1 in Polonnaruwa!
Take a drive to Minneriya National Park – this park is one to visit especially if you love elephants – this park is well known for it's elephant population.
Take a ride on a jeep into this beautiful national park and see the elephants roam and bathe close by. You may also get a glimpse of peacocks, variety of birds and water buffaloes.
Within Sigiriya itself, visit the Sigiriya museum before entering the grounds for Sigiriya Rock.
The king who built his palace on top of this rock alledegly killed his father and built his throne on the rock to forsee any attempts to overthrow him. The climb up the rock can seem daunting if you have a fear of heights, however the trip to the top is absolutely worth it.
We would recommend a village tour in Harbarana – you get to see how the local villagers live and work. A fantastic idea in bringing tourism to the poorer areas of Sri Lanka.
Kandy
Where to stay: Earls Regent Hotel
Number of nights: 2 nights

Not far from Kandy, a number of Spice and Herb Gardens can be encountered on the way.
If you wonder where all these everyday spices and herbs come from, you can learn all about this here and have the opportunity to purchase some natural products.
Check out Senani – a restaurant with a great view of Kandy overlooking a lake.
Visit the Temple of the Tooth – this holds the tooth of Buddha. The Festival of the Tooth is held every year, which is worth checking out if you're in the area at the time.
If you're into your gardening and plants, check out the Botanical Gardens. Beautiful gardens which have been used as the location for several movies and you can see why!
Even if you're not a particular fan of the plant science, it's worth just taking a stroll through the gardens and taking in the scenery.
So, Sri Lanka is known for it's variety of gem stones, in particular Sapphire – a perfect gift for a loved one. Check out the gem stores, they will have anything from Emerald to Topaz to Ruby. The choices are endless!
Nuwara Eliya
Where to stay: Araliya Green Hills Hotel
Number of nights: 2 nights
Continue on the long, winding, upward journey through the hills to Nuwara Eliya, also known as, Little England, by the locals. Why you say? Well, true to form, the weather is scarily similar to England – rainy, cloudy and cold.
This climate is perfect for growing tea and as such you will discover many tea plantations on route of which many offer a tour of the manufacturing process and opportunity to taste different teas.
As a country of tea lovers, this is definitely one to check out! On the route down from Nuwara Eliya, also look out for scenic waterfalls.
We didn't do it but this is a great destination for white water rafting if you're into that.

Galle
Where to Stay: Fortress Hotel
Number of nights: 2
Our last stop in Sri Lanka was on the south coast in Galle.
Catch a tuc-tuc ride into the centre, you can visit the Fort with Dutch, Portuguese and British history.
It's worth taking a tuc-tuc to visit the surrounding areas. A short drive away, you can travel to Mirissa and cease the opportunity to go whale watching.
10 Top Tips for Sri Lanka Travel
Bring with you binoculars to visit Minneriya Park as it can get quite congested and could take a while to get closer to the elephants.
There are many street sellers leading up to the Sigiriya Rock, approach with caution – you will feel pressured to buy!
Get an early start to climb Sigiriya Rock – it can get very hot and queues tend to get longer.
There are many shops that sell gems – you need to ensure the gems are authentic and the jewellers are prepared to give a certificate.
Take meter taxis in Colombo and wherever possible to avoid getting ripped off or alternatively agree a price before setting off.
There is a tip culture in Sri Lanka.
Aryuvedic massages are definitely recommended. Balinase massages are promoted by Hotels, but traditional Sri Lankan massages are great too!
When visiting Buddhist and Hindu temples, there is a strict dress code. Clothing to be worn beneath the knees – applies to both women and men.
If you're looking for an in-depth tour regarding the history and culture of Sri Lanka, we would definitely recommend a private tour (or group tour). Ensure that your tour guide is licensed – this is a legal requirement.
Couple this trip with a break to the Maldives – it's the perfect place to chill after this adventure and it's only an hours flight from Columbo to Male Airport (Maldives). Stay tuned on for the post on this.
Any further tips any of you can offer, please feel free to add your comments below!
Frequently Asked Questions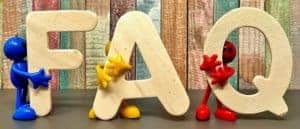 Is it safe to travel to Sri Lanka?
The British Foreign Office (FCO) have lifted it's restriction on traveling to Sri Lanka, folloing attacks in Easter 2019.  In general the country is safe, and the people are lovely. The local food is fantastic.  Recent attacks should not deter you from travelling there.
What vaccinations do you need to go to Sri Lanka?
Vaccinations– you may have already have had as a child. These include Tetanus, Diphtheria, Measles, Mumps, Rubellaas as well as Typhoid and Hepatitis A.  
What is the best way to travel around Sri Lanka?
For local trips around town – the tuk tuk is the best method of transport.  For longer journeys it's generally accepted practice to hire a driver. A local app called Pickme (similar to Uber) is used. Uber are however launching a service in Sri Lanka.
Conclusion
Sri Lanka is a great honeymoon destination. We're adventerous with a love for history, animals, food and we don't mind a trek either.
We like to chill out too. We wanted to see and do everything in Sri Lanka but we wanted some down time too. Going to the Maldives when you're in Sri Lanka is perfect as it's a short and relatively cheap flight.
Maldives, is not cheap but definetly worth experiencing. We've written a review if you want to see where we stayed and  got up to.