The UK is made up of four countries: England, Wales, Scotland and Northern Ireland. Each country have their own traditions, culture and national foods. So, what are the differences between them?
Here are some of the differences in terms of food and annual events:
England
Wales
Scotland
Northern Ireland
Food
Fish & Chips
Full English Breakfast
Black Pudding
Bangers & Mash
Sunday Roast
Chicken Tikka Masala
Cawl
Welsh Rarebit
Laverbread
Welsh Cakes
Haggis
Shortbread
Scotch Pie
Ulster Fry
Yellowman
Annual Events
Notting Hill Carnival
London Marathon
The Oxford & Cambridge Boat Race
Guy Fawkes Night


Wales Air Show
The Big Cheese Festival
RHS Flower Show
Conwy Pirate Weekend
The Highland Games
The Fringe Festival
Hogmanay

St Patrick's Day
Walled City Music Festival
Belfast International Art Festival
Each country has there own unique character. Whether that the people, the food, the culture or accents, they're all uniquely different and all worth visiting. But first, let's look into the definitions of the many terms that describe the United Kingdom.
UK, Great Britain or British Isles? Which One Means What?
So, there always seems to be some confusion over which countries the United Kingdom covers exactly. Other names used interchangeably include and Great Britain and the British Isles. However, technically, these names don't actually cover the same countries. Let's look into this:
United Kingdom
England
Scotland
Wales
Northern Ireland
Great Britain
England
Wales
Scotland
British Isles
England
Wales
Scotland
Northern Ireland
Ireland
Isle of Man
Hebrides
Plusmany more smaller islands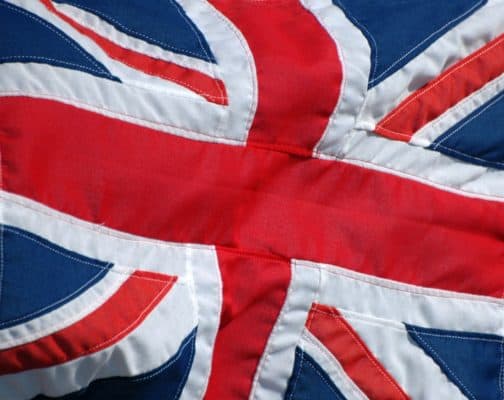 England
Location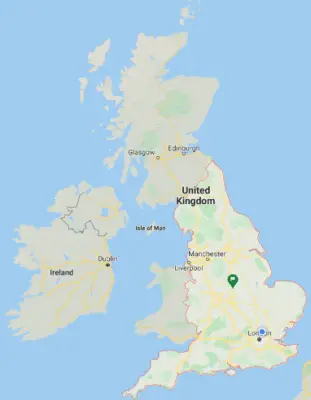 Food
Fish & Chips
Fish & Chips is a must-try dish in England! It's super popular in the UK as a takeaway and also enjoying fish & chips on the beach. The fish is deep-fried in a batter and accompanied by deep-fried fat chips. Add salt and vinegar and that makes the dish next-level tasty!
Full English Breakfast
Another must-try in England. A full English breakfast consists of eggs, bacon, sausage, black pudding, has browns, tomato, mushrooms, baked beans, and toast. This is a big breakfast! Of course, if this is too much, you can just make your own version of what you like and don't like. Even restaurants and pubs offer varied versions of the full English if you fancy something a bit lighter.
Black Pudding
Black pudding is normally accompanied with the full English breakfast. I've got to be honest, this isn't something that I like. It's a type of sausage disc-shaped made of pork fat or beef suet, pork blood, and cereal.

Bangers & Mash
This is one of my favorite dishes, especially on a cold Winter night. Bangers here refer to sausages. The sausages are normally pork, but can also be beef sausages. This is accompanied with creamy mash potato and gravy and with some vegetables on the side. Fantastic comfort food.
Sunday Roast
The Sunday Roast. Typically eaten on a Sunday late afternoon, however obviously can be eaten at any time. The roast consists of a type of meat, such as chicken, turkey, beef, pork. The juices of the meat are used to make the gravy. Then this is eaten with some roast potatoes, roast vegetables (anything from brussel sprouts to parsnips, to cauliflower), stuffing, and Yorkshire puddings. Again, this is another big meal and comfort food.
Chicken Tikka Masala
This is England's national dish. Surprised? Actually, we were too. This dish is super popular in not just England, but the whole of the UK. Originating from Asian cuisine, this dish is not only served in Indian restaurants, but also pubs. It's made with succulent chicken marinated in yogurt and spices that's cooked in a tandoor and served with a masala sauce. Delicious!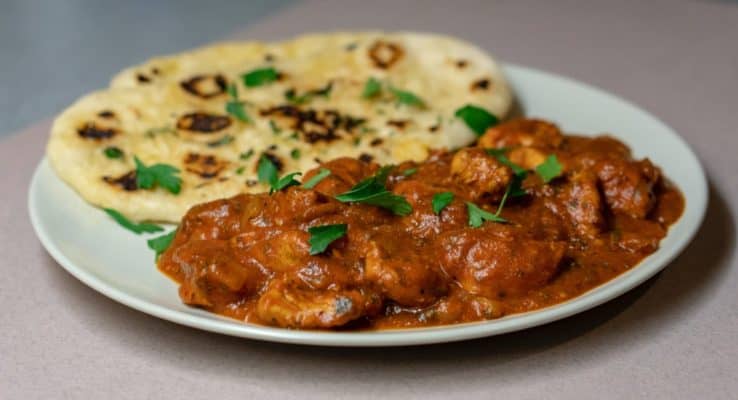 Events
Notting Hill Carnival
Notting Hill Carnival is an event that takes place in London every year. If you're around in the area in August it's definitely worth checking out. It's no surprise that this event draws in thousands of spectators, but it's a fantastic atmosphere. The event has been happening since 1966 and has grown in size since then. The carnival celebrates the West Indian community. It's vibrant, full of color, music, and fun. Find out more here on the website.
London Marathon
The London Marathon is open to spectators and is hugely popular and televised. It's open to everyone, whether that's professional athletes or the general public. A lot of runners run for charity and you can often see them dressed in fancy dress costumes. The race route is along the River Thames, starts at Blackheath and ends at The Mall. If you want to take part you have to apply. It is quite difficult to get, but if you want to do, start training early and apply.
The Oxford & Cambridge Boat Race
This annual event occurs every year in Spring. The race is between the University of Oxford and the University of Cambridge and is a great watch. It's televised as well if you can't make it down there as a spectator. Overall, Cambridge has won more than Oxford.
The first race was held in 1829! However, it wasn't until 1927 that the women's race was first held. The race has been happening every year since 1856 for men's race and 1964 for women. And it's been going since with the exception of the World Wars and the COVID-19 pandemic. Find out more here on the website.
Guy Fawkes Night
This happens annually on the 5th of November. A night filled with fireworks and it's also known as Bonfire Night. The festival has an interesting story. The Gunpowder plot planned to blow up the Houses of Parliament to kill King James I. Guy Fawkes, a member of the Gunpowder plot was arrested in 1605 when he was found guarding explosives that were on placed under the House of Parliament. The assassination attempt on King James I's life failed and following this, bonfires were lit to celebrate that the King James I survived.
Now, the day is marked by doing firework displays, bonfires in open spaces. We wrap up warm and brave the cold to go go see the fireworks.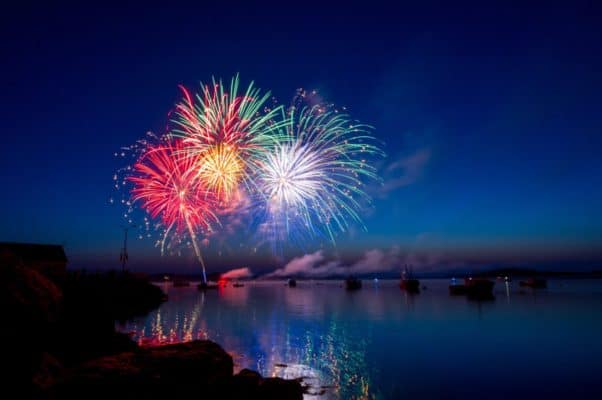 Wales
Location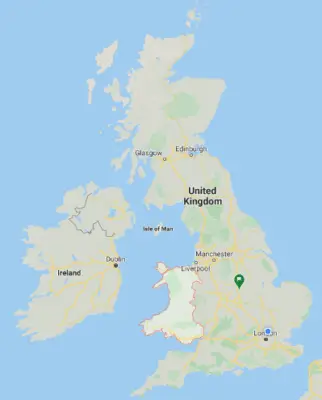 Food
Cawl
This is a traditional Welsh soup. This soup is made from either lamb or beef mixed with some vegetables. In fact, cawl is the national dish of Wales. So, if you're visiting, give it a try! It's great comfort food and something to definitely warm you up on a cold Winter's night.
Welsh Rarebit
Okay, so this is a vegetarian dish. If you like cheese, this one is for you! A delicious cheesy sauce is poured over toasted bread. The sauce ingredients vary, but can usually include flour, butter, cheddar cheese, black pepper, mustard, beer, and Worcestershire sauce.
Laverbread
Despite the name, this isn't bread. It's made from seaweed and served with breakfast usually or as a side. It's mixed with some oil, salt and pepper, and lemon juice. They can also get made into laverbread cakes by mixing with oats and often served with crispy bacon on top.
Welsh Cakes
Super delicious round-like cakes, with currants, similar to scones You can have them buttered and with jam. Add a cup of tea too, and they're delicious for a little snack.
Events
Wales Air Show
The Wales Air Show is a free event. It's a fantastic show of amazingly, choreographed aircrafts sweeping through the skies. Not only that, but there's plenty of food, music, and aircraft on the ground to check out. Super family-friendly fun.
The Big Cheese Festival
Another one for you cheese lovers! This festival takes place in July every year in Caerphilly. It attracts thousands of people every year. One of the best things about this festival is free! Find out more details here.
RHS Flower Show
There are many flower shows held across Wales (and UK) across the Spring and Summer months. It's all things flowers. For those of you with a passion for gardening, this is definitely worth checking out here on their website.
Conwy Pirate Weekend
This family-friendly event happens annually in June. It's fantastic to see so many people dressed as pirates. It's an entertained-packed weekend with shows ranging from comedy to sword fighting. It's something a bit different, check it out here.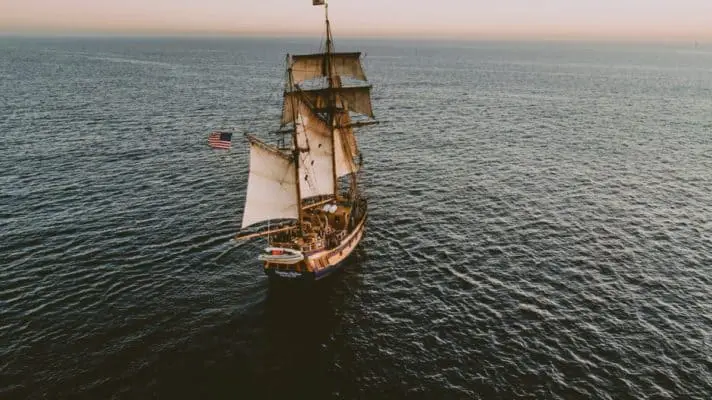 Scotland
Location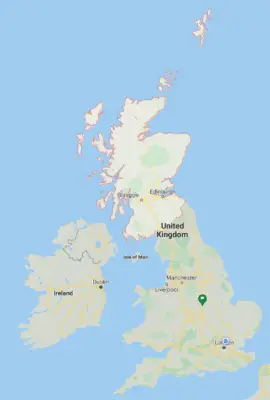 Food
Haggis
Haggis is Scotland's national dish. Okay, so we've never tried this one, but if you're up for it, definitely give it a go. Haggis is made from sheep's heart, lungs, and liver, which is mixed with salt, suet, spices, onion, and oatmeal and wrapped up in either artificial casing or traditionally in stomach casing.
Shortbread
Scottish shortbread is delicious! Crumbly, melt in the mouth texture. It goes great with a cup of tea or coffee. There are many different brands out there, but if you're visiting, we recommend you stock up to back home.
Scotch Pie
Scotch pie is a savory meat pie, usually made from mutton or any other meat, surrounded with a hot crusty pastry. It's hearty and filling!
Events
The Highland Games
Held during Spring and Summer months, the Highland Games are a great representation of Scotland's culture and traditions. The games attract thousands of competitors and audiences alike and so much fun to watch. Not only are they held in stunning locations in Scotland, but it's a super family-friendly atmosphere to see some unusual games. Some of these games include the caber toss, the hammer throw, the stone put. The event is also filled with music, dancing, and bagpipes of courses. Find out more information here on the website.
Hogmanay
Hogmanay is the Scottish version of New Year's Eve. If you're in Scotland over the new year, you should definitely see what celebrations are going on around you. The Scottish celebrate the incoming new year with a passion. Check out on the Visit Scotland website to find out more. For example, Edinburgh usually has a HUGE street party.
The Fringe Festival
The Fringe Festival is a super popular festival in Edinburgh. The city transforms during August every year, where it's packed full of people and the atmosphere is fantastic. One of the great things about this festival is the variety of shows on offer – there's something for everyone.
If you plan to go, it's definitely worth booking early – this doesn't just mean tickets for shows, but accommodation as well. For popular shows, it can be difficult to get tickets. The great thing is, you can enjoy the festival for any budget, some shows are even free, all the way to expensive shows.
The festival attracts all types of performers, whether they're already well-known to unknown acts. The variety of shows is incredible – from comedy to dance shows to children's shows, there's something for everyone. Check out what shows are on offer on the website here.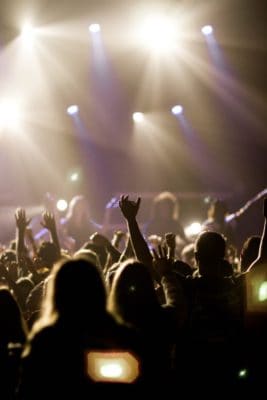 Northern Ireland
Location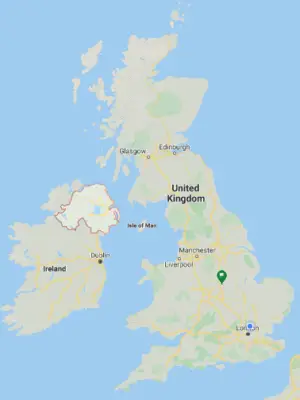 Food
Ulster Fry
Ulster Fry is the national food of Northern Ireland. This is a traditional Northern Irish breakfast. It's similar to an English breakfast except potato bread and soda bread are also included.
Yellowman
If you have a sweet tooth, try Yellowman. It's a chewy toffee-like sweet produced in Northern Ireland.
Events
St Patrick's Day
St Patrick's Day is not only a huge celebration in Ireland but also around the world. Today, there are festivals and parades in the streets, people dressed in green, and the streets come alive with people.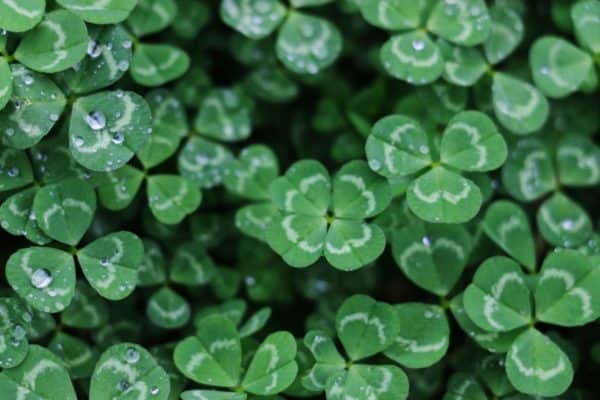 Walled City Music Festival
This music festival celebrates classical music. To find out more, click here to go to the website.
Belfast International Art Festival
This event covers everything from theatre to dance to film that occurs annually in for a couple of weeks in October/November. Find out more on the website here.
Cost of Living
It's no surprise to learn that the cost of living in London is significantly more than the rest of the UK. Everything from dining out, to public transport to petrol, there's definitely a mark up in London compared to the rest of the country.
As you move further out of London, it does become cheaper. Generally, the further North you go the cost of living becomes cheaper. Of course, everything is relative through, the salaries aren't as high as London for the same type of job and you can get more for your money when you're looking at buying a house.
However, saying that according to Numbeo, even some of the cities outside of London are quite expensive, such as Brighton, Cambridge, Aberdeen, Reading namely being the most expensive after London. Cities do tend to be more expensive than the towns too.
Summary
We hope you've learnt some interesting things that differ between the four countries that make up the United Kingdom. One thing is for certain, you can't paint the whole of the UK with the same brush. Each individual country has something different to offer, through the culture, the traditions, the food and of course the amazing events on offer all year round.
The great thing about the UK, is that not only is it diverse across the four countries, but with so many families that have settled in the UK from abroad and now, here as second and third generations, this adds another dimension on how multicultural the UK actually is.
It is influenced by sorts of communities and that is evident in the food we can get here so easily as well as the events on during the year. Which cities are the most multicultural in the UK? Well, we've answered that exact question in our post here. And, if you're thinking why is the UK so multicultural? Well, we've got that covered too. Check out our article here.
If you enjoyed this article and want to check out some more of our content, take a look at some of our recommended articles below.