The UK was the first country to build an underground system in the world. That was in London, but the UK's love affair with the underground doesn't end there. Yep, London is not the only city in the UK to have an underground metro system. a few other cities all joined the party. Anyway, let's get into it.
So, how many cities have an underground metro system in the UK?
London – London Underground
Newcastle upon Tyne – Tyne & Wear Metro
Liverpool – Merseyrail
Glasgow – Glasgow Subway
The most well-known underground is obviously the London Underground. However, all of the above metro systems are a great way of getting around their respective cities and are not too expensive (except for London, but that's to be expected!) Let's find out a little more about each one.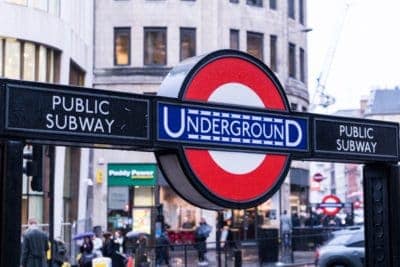 The Facts – History, Region & Useful Info
*Approximate time. Different stations may open at different times, but this is a general guide. Please check before traveling.
Underground or Metro
Region
Number of Stations
Opening Times*
London Underground (opened in 1863)
London
Greater London
Hertfordshire
Essex
Buckinghamshire
270
Monday to Saturday:
5am to midnight. (24 hrs on Friday to Saturday for Victoria, Jubilee lines and most of Northern, Piccadilly and Central lines)
Sunday: Reduced hours
Tyne &
Wear Metro (opened in 1980)
Newcastle upon Tyne
Gateshead
South Tyneside
North Tyneside
Sunderland
60
Monday to Friday: 5:30am to midnight
Merseyrail (opened in 1977)
Halton
Knowsley
Sefton
St Helens
Wirral
68
Monday to Saturday:
7am to 7pm
Glasgow Subway (opened in 1896)
Glasgow
15
Monday to Saturday: 6:30am to 11:40pm
Sunday: 10:am to 6.12pm
The London Underground – AKA The Tube
The Underground itself is an amazing resource to get around the city. With 270 stations, there are very few places that you can't get to.
If you are in London for a weekend or even a longer break, it's a great way to see the city, you shouldn't need a taxi. If you're not local, the London Underground can definitely be daunting, but practice makes perfect! We would definitely recommend it, if only for the experience.
So, just some useful things to note. Not all stations are well equipped for wheelchair users and for being child-friendly. Key stations to watch out for include the following:
London Bridge – Does have escalators but is not step-free
Covent Garden – Has one main lift – but with the number of stairs to get out, there's often a queue
Oxford Circus – Large gaps between the platforms and trains
Bank – Large gaps between the platforms and trains
Here's a link to the Transport for London step-free guide to the London Underground. Watch out for stops with a red 'R' marking. These stations have ramps but have large gaps between the platforms and trains.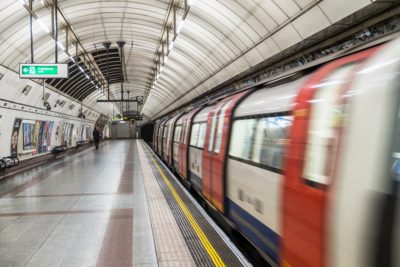 Pricing wise, there are a few options. You can use an Oyster Card, which you can top up with money and use this as many times as you like and you will get charged each time until you reach the daily cap, which can vary.
The maximum charge is around £20 but check out this link on price caps from the Transport for London website if you want to do some research.
You can do the same thing with your debit or credit card using the contactless option tapping in and out. Most major cards are accepted (Mastercard, Visa, American Express).
Alternatively, you can buy a ticket. We've found this useful, particularly when traveling with a group. You can save a considerable amount of money with group discounts!
Generally, if we're traveling on our own we tend to use use our contactless cards. Find out more on the Transport for London website here.
Newcastle – Tyne & Wear Metro AKA 'The Metro'
Known to locals as 'The Metro', it serves the North East of England well. It's much easier to get to grips with compared to the London Underground.
Firstly, there are only two lines; the Green Line and the Yellow Line. The Green Line runs between Newcastle Airport and South Hylton, while the Yellow Line runs between St James to South Shields.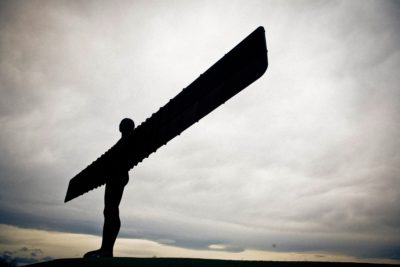 This metro uses a system called Pop Pay As You Go (Pop PAYG), which essentially means you top up your card (just like an Oyster card in London).
You get charged for every trip you make within the day until you reach the daily cap for either of the two or both the zones you've traveled in.
The alternative is to purchase single or day tickets, but Pop PAYG simply works out cheaper. Find out more on the official Tyne and Wear website here.
Liverpool – Merseyrail AKA Already Has a Great Name
This metro again has two lines, the Northern Line and Wirral Line. The region covered branches out from the Liverpool City Centre to the neighboring towns.
You can get an Adult Day Saver starting between £4.10 and £5.50 depending on which zone and area you travel too. The areas range from A-D, and G.
Within each area is a zone i.e A1, A2, A3, B1, B2, C1, C2, C3, D1, D2, G1 and G2. You can calculate the cost of your ticket through the official Merseyrail website here. Here's another link to the same website to find out more about accessibility.
Glasgow Subway AKA The Clockwork Orange
Known as the 'Clockwork Orange', this metro system is easy to navigate, clean and a quick way of getting around avoiding the traffic.
It's essentially a circle (one line) that hits the main areas of the city. To go around the whole circuit takes only 24 minutes! How quick is that!
Although, not as frequent as the Tube (London Underground), trains here run every 4 minutes at peak times and every 6-8 minutes at off-peak times. We think that's pretty good such a small metro!
Another great thing about this metro is that the price is so cheap! You can use a 'Smartcard' which is cheaper than a disposable ticket and can stay on the Metro as long as you want.
An adult ticket valid for the whole day will only cost £3! Check out ticket information through the official Strathclyde Partnership for Transport website here.
An Underground Metro System Could Be Coming To You…Are You Excited?
Major cities such as Birmingham and Manchester have implemented a tram system within the last few years, so no real need for an underground system there. However, there have been proposed underground plans for other UK cities. Check this out below:
Bristol Underground – as of 2019, four lines have been proposed incorporating the City Centre, Airport, North Fringe, East Fringe, East Bristol and Bath
West London Orbital – this is an extension of the London Overground. If approved, the line will run between Hounslow and West Hampstead and Hendon.
Some Fun Underground Facts
The nickname for the London Underground i.e. the Tube is because of the shape of the tunnels that the train travels through.
Over 3 MILLION people use the Tube every day.
There are over 40 stations in the London Underground that are abandoned.
The London Underground trains on average travel at around 20mph, however, the fastest line is the Metropolitan line where speeds can reach up to 60mph!
When traveling on the London Underground, you'll notice that some stations have dated, colored, patterned tiles. They were created intentionally to help passengers differentiate between stations as in the late 1800s as many passengers were illiterate. Stations include;

Russell Square,
Marylebone
Covent Garden
Hammersmith.

There are 11 lines on the London Underground: Bakerloo, Central, Circle, District, Hammersmith & City, Jubilee, Metropolitan, Northern, Piccadilly, Victoria, Waterloo & City.
Waterloo is the busiest station in the London Underground. 3.5 million passengers use this station every year.
Glasgow Subway is the third oldest metro system in the world!.
Tyne & Wear Metro is the second-largest metro system in the UK.
There is a time capsule (the contents are a mystery..to us anyway) is buried in the foundations of Maghull North station (Merseyrail), which is planned to be re-opened in 2068!..so start queuing now.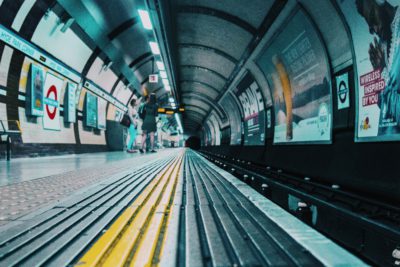 We really hope you enjoyed the article, feel free to read some more of our content. Check it out below: