We think that there are three types of travel you will generally go on and here is our breakdown of what we think you should do and what you should take with you before embarking on your adventure!
Without further a due here's how to plan your travels.
First we have catergorised travel into three types below.
Road Trip
Short haul trips
International trips
Let's check these out in a bit more detail.
Road Trip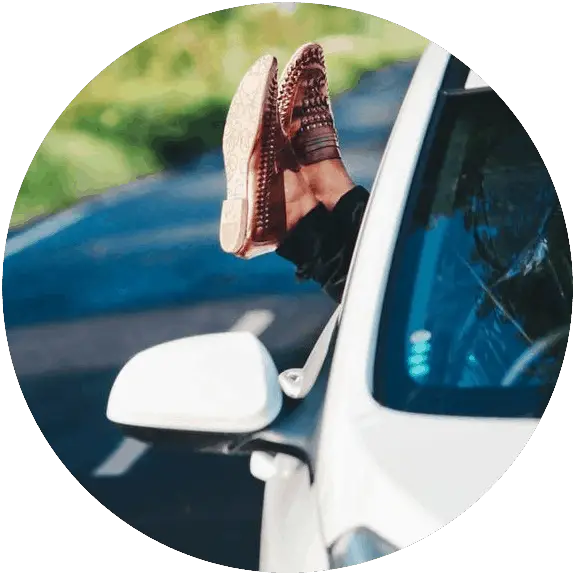 First of all, decide where you're going and how many of you are going.
If you're travelling within Europe for instance and there's only a couple of you, there's always the option to rent out your empty car seats and make a bit of spending money e.g. blabla car.
Many commuters use this option to save on traveling fees. You'll have to advertise when you're planning to travel – usually a week in advance will work.
Plot a loose route before you google map it.
It's pretty fun sometimes to look at a map before Google mapping it. It can also give you a better place of where you want to go.
Make sure you make some reservations/bookings. Firstly, this can save you money but also adds some structure to your trip. Try and book a bed and breakfast at least as this can save you money over the whole trip.
If you don't fancy that, don't discount hostels as an option. In Stockholm for instance, if you book a hostel room with an en suite bathroom, you can stay in the centre of the city at a fraction of the price.
They're clean, cheap and definitely cheerful! On that note, decide if you want to cook whilst on the trip and plan your accommodation in relation to that as well.
Don't set your self up for fatigue. Don't be too ambitious on how many miles you expect to cover per day. Extend your trip if you want to do more otherwise it's just not fun.
Do make sure you can do the basics in terms of changing a tyre. If not, definitely join a roadside help service if you're not that car savvy.
Take a cooler with your for perishable goods. Very useful keeping water cool, or yoghurts/ milk.
Short Haul Trip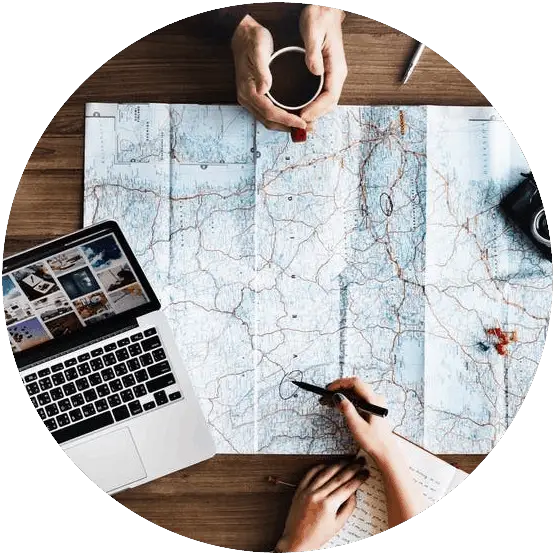 If you're going on a short haul destination – consider alternative methods of travel to flying before you book, such as the train or the ferry.
If you have time often it's a much more affordable option if travelling.
Goes without saying – pack light – whether you're travelling on a plane or not, take a small wheelie suitcase. If you're on a plane it can count as hand luggage, if you're on a train you can put it in the overhead storage. We go through this in more detail in our Suitcase Packing Tips and Tricks article.
When you arrive at your destination of choice don't run to the hop on hop off tourist buses. They're often expensive and public transport, such as the tram, local buses or trains are often more frequent, reliable and provide a better experience.
Pre- booking restaurants/attractions is a must on a short trip. If you're travelling somewhere for a long weekend – it goes without saying to pre-book things.
Restaurants, trips – Check them out on Trip Advisor and book them. If you don't have much time, don't waste those precious hours doing something you could have done earlier. You have to accept that you can't do everything. Our advice is to go for quality over quantity.
International Trip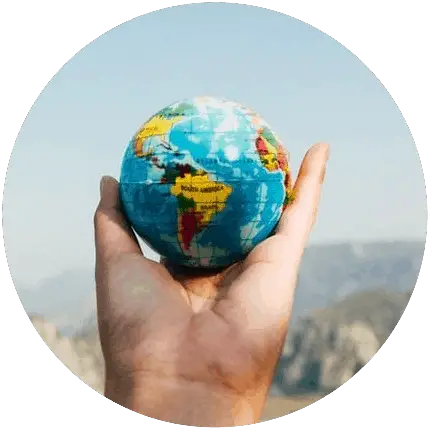 Try and book a big international flight in January.
This is when the deals come out for trips over the course of the year and you're more likely to snag a bargain.  Failing that book late but not too late.
About 1.5 months before your date is usually effective although you'll probably have less choice.
Traveling on Tuesdays as can often save you a pretty penny. We cover this in more detail in our When to go on holiday article, including a month by month guide.
Don't assume travel agents are too expensive. By all means put a travel plan together yourself but it's always worth giving them a call to see if they can better your deal.
Make sure you've got all the appropriate vaccinations. Try to go and see your doctor at least a month in advance of your holiday. They may need to order in vaccinations – and the last think you want to do is contract a disease on holiday.
Check your passport has at least 6 months on it before expiry. If it's going to expire within 6 months of your travel date – renew it to avoid any hassle.
Pre-book parking at the airport if you intend to drive there. Purple parking is great for this and in our experience the service is great too!
Benefit of local knowledge. Make friends or find friends. Slightly unusual advice. If you have a friend, or a friend of a friend that lives in the destination of your choice, don't be shy about contacting them. Seeing a destination through a locals eyes is the best experience you can wish for and can turn a holiday into a journey of a life time.
Weigh your suit cases! – Don't take too much on departure – pack as light as possible. This will avoid potential charges on the way back if you intend to buy a lot of items. Buy a weighing scale to avoid any surprises.
Buy a portable adaptor – Amazon have a great adaptor that's compatible in multi destinations. Check the voltages of all of your electrical items as well before you plug them in, to avoid a shock (mind the pun)!
If your phone plan does not cover the destination you're going to – buy a data only sim card, and use this to contact your loved ones abroad through Skype/Whatsapp/Video calls.
In the end what's important is that you have a great time
however you plan your travel. Enjoy every trip as much as you can – we hope the
above helps you to embrace every journey you embark on.