Staycation or vacation. What's the difference? Well, staycation refers to holidaying in the country you live or going out for day trips. Vacation generally means going abroad. Both have their advantages and are great options to get away.
Here are some benefits of staycations and vacations:
| | |
| --- | --- |
| Staycation | Vacation |
| Generally cheaper | Experience a different culture |
| Requires less planning | Experience authentic food |
| Less travel related stress | Experience a different climate |
| Less travel time | Learn a new activity |
| Bring pets more easily | Enjoy a different scenery |
| No jet lag | Learn a new language |
It's safe to say that both staycations and vacations have some major advantages. But if you had to choose one over the other which one would you choose? We encourage everyone to travel and for us that doesn't just mean jetting off on exotic holidays, but in fact taking shorter breaks in the form of staycations including day trips.
It really helps break up the mundane routine of life so we think it's definitely worth taking those shorter breaks throughout the year – they're just as important as the longer ones! We'll look into both options in more detail.
Why Choose a Staycation?
Staycations are generally cheaper
If you are looking for a break, especially a short one, staycations are the way to go. Exploring what's available on your doorstep and a bit further a field but staying in your country is underated – you might just be surprised!
The best bit of it all is that staycations will most likely be cheaper than a vacation. Well, it's not rocket science, is it?! Day trips will be the cheapest but even if you go away for a long weekend, you'll only be paying for a few days in a hotel or other accommodation and you won't be paying for long haul flights. Two major savings right there! And you still get that time away.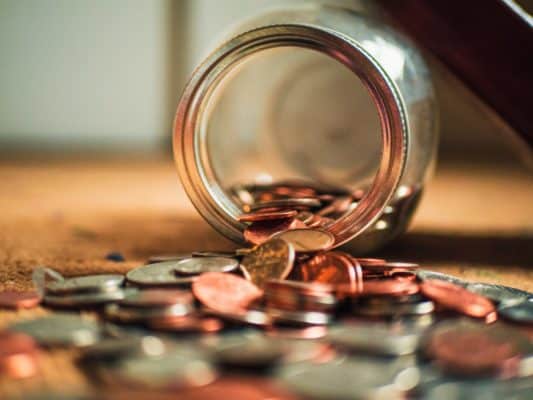 Staycations require less planning
As staycations tend to be shorter breaks, you don't need to spend hours mapping out every detail of your trip. You can be more spontaneous! The most you'll need to do is book a hotel (or other accommodation), figure out how you will get to your destination, and a quick google and chat with friends about any recommendations. Do your minimum amount of planning in your lunch break or commute home. Sorted!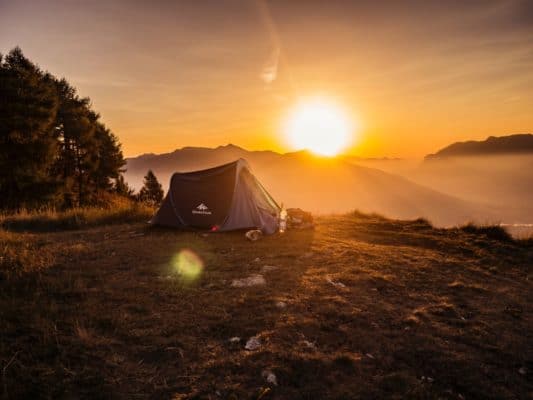 Less travel related stress
Let's face it, travel can be stressful at times, especially if you're an anxious traveler. Add a couple of kids and a few more family members or friends, it can really take you to the next level of stress, especially if you're the designated 'organizer'. If you can plan a day trip or short break away, it will most likely be less stress related to traveling.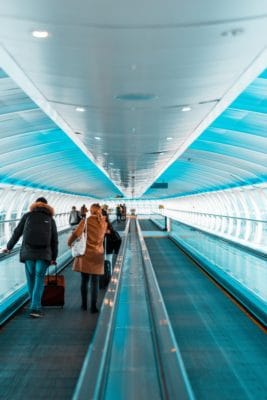 Less travel time
This ties in nicely with the above point. Your time won't be eaten away just trying to reach your destination. Taking international trips can not only take a huge chunk of your time in flights but also getting to your hotel and not to mention jet lag!
Shorter bursts of breaks away from home can give you the right balance of having an amazing trip without returning home completely knackered.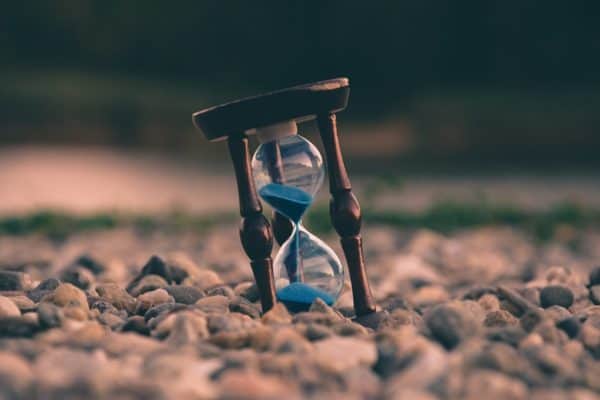 Bring pets more easily
If you're going on a day trip or short break, it's so much more convenient to bring your pets along. Even if you chose not to take them with you, it wouldn't be as expensive and not much trouble to find alternative arrangements for that short time away.
Of course, if you are going for a long break away, it's not impossible to take your pets, but you'll definitely find it would be an expensive one! Not to mention all the logistics to sort out.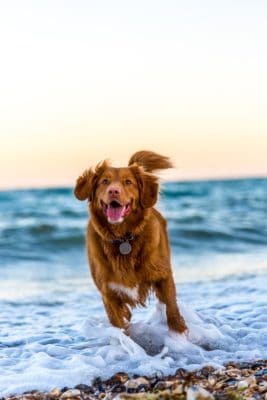 No jet lag
The best bit of short trips is got to be no jet lag. There's no time 'wasted' in just feeling 'out of it' for a few days. It can really eat into your trip if you're traveling far, far away. Jet lag varies from person to person too.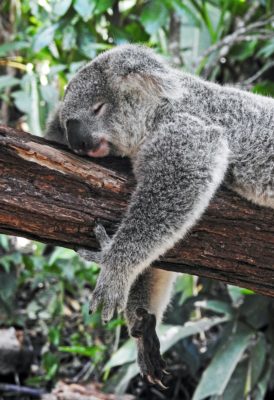 Why Choose a Vacation?
Experience a different culture
One of the best reasons to go on vacation is to experience a different culture. There's a whole wide world to see out there and it's easy to become stuck in your day to day routine. Going on a trip that's far from home really reminds you there's more to see and do outside of work or your normal day to day.
Of course, this is not for everyone. Some people just don't have that passion to see other parts of the world but for a lot of people it's definitely a priority. Discovering new cultures by visiting and talking to locals really gives you a different perspective on how different people live. It's education, not something you can learn in school. There's a lot of things you can take back with you.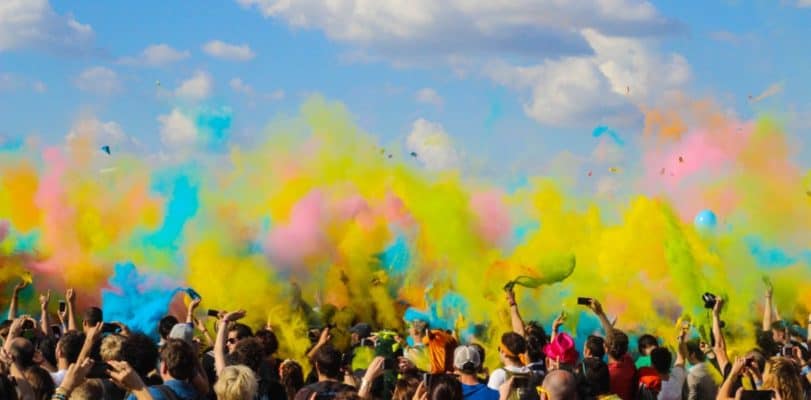 Experience authentic food
Our joint top reason for going on vacation – the FOOD! If you're adventurous and like trying new things, food has got to be top of your list. We're lucky living in UK, such a multicultural country that we have access to cuisines all over the world.
As good as that is, we find it's always the best when you try the food in the country it originates. The specific local ingredients can really make a difference to the taste and authenticity. That's not to say, you can't come back home and try cooking the authentic foods, it will still taste great!
We went to Thailand recently and did a cooking class. This was most definitely a highlight of the trip. Cooking from scratch and using fresh ingredients made it a fantastic experience from beginning of the class to the end – enjoying the delicious food – and we are far from being chefs!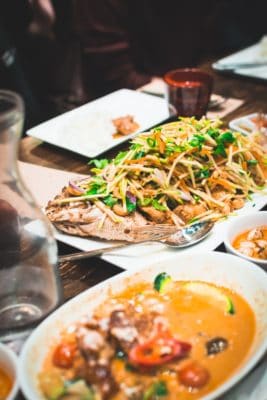 Experience a different climate
Okay, so we're from the UK. It's well known for its unpredictable weather, gloomy, and rainy days. When we're looking to take a vacation, we got to say that the weather definitely plays a part in where we want to go.
Unsurprisingly, we're looking for somewhere hot! That being said, Iceland is next on our list! For other people who are based in hot and humid climates often like to come to cooler countries too.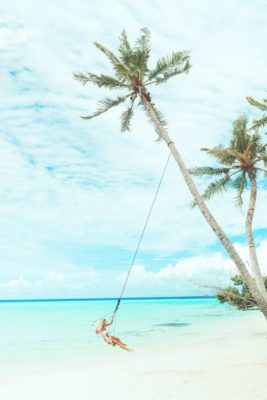 Learn a new activity
Sometimes, you're on holiday and try a new activity and fall in love with it. And sometimes this activity can only be done in certain countries. It may be possible in your country but may be limited.
Take advantage of learning something you wouldn't normally be able to do at home. When we went to the Maldives, we both tried paddleboarding, as rubbish as we were, we gave it a go and actually really enjoyed it! It's not something that's super popular in the UK and obviously so much easier to enjoy in the warm waters of the Maldives – quite a different story for the UK!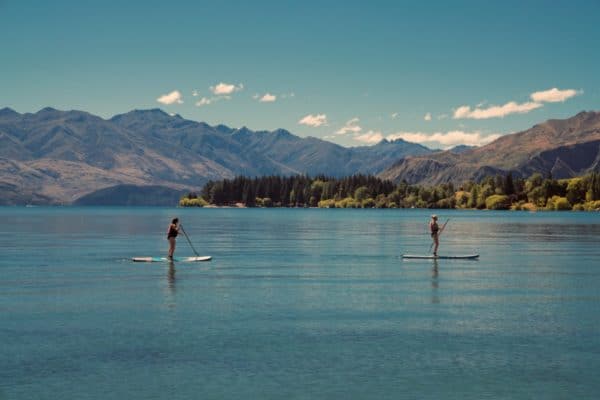 Enjoy a different scenery
You wake up every morning and see the same view. Whether it's a good view or not, it's nice to see something different on holiday. Going on vacation gives you that opportunity.
Waking up to the sea, the mountains, or just a city, it's great to enjoy the variety. Especially, if you're staying in different hotels and traveling around for a few weeks, you get to enjoy more and more, and not from just where you're staying but wherever you choose to explore.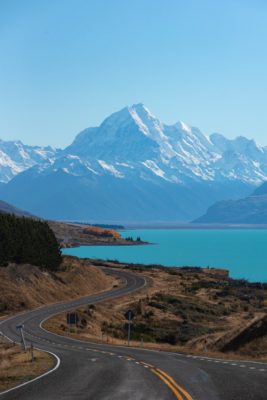 Learn a new language
Going on vacation gives you a great opportunity to learn a new language. Okay, so you may not be learning it fully, but grabbing a phrasebook and making an effort to learn some basics can really enhance your trip.
It allows you to interact with locals and opens doors to new experiences. Whenever we go abroad we always try to at least learn the main greetings and use this with people we interact with. I mean, we should right? We definitely take it for granted that so many countries speak English. Don't be shy, try the language!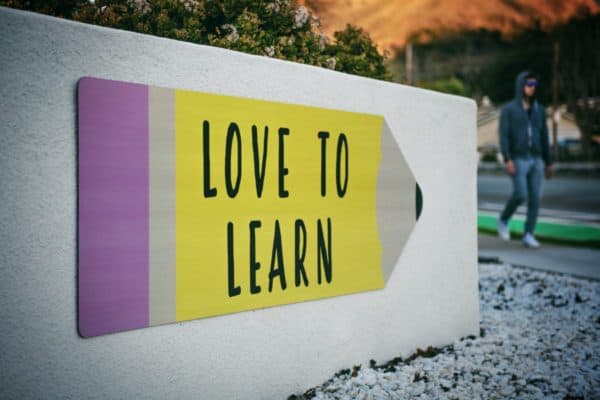 So, Which One do we Recommend? Staycation or Vacation?
Well, that's a hard one! We think that both are important and it really is a personal preference. For us, we think a mix of both is the right balance for us. It's not uncommon to talk to people who have lived in a certain area for years and still haven't found the time to go check the major attraction nearby, yet they have traveled all over the world. What's on your doorstep is important too.
Take advantage of doing day trips and short breaks over the year, while saving for that big adventure holiday. We really think it makes a difference by breaking up your normal routine. Of course, it goes without saying, you have to do everything within your means. But all we're saying is don't underestimate the value of staycations, but dream big for your vacations.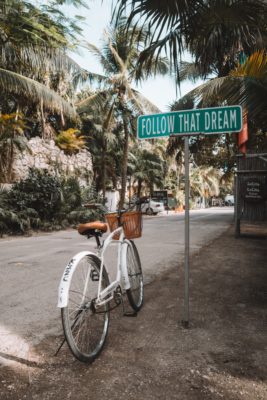 If you enjoyed this article and want to check out some more of our content, take a look at some our recommended articles below.