Edinburgh has become one of the UK's favourite cities but why is it the capital of Scotland? Scotland has another major, more populated city – Glasgow. So what makes Edinburgh so special? We wondered the same so we did some research.
Why is Edinburgh the Capital of Scotland?
Monarch's Residence – King James III decided to live in Edinburgh there around 1745 and set up Parliament.
Defensive Battle Ground – Edinburgh is located on the east coast on the top of a hill (where the castle is) standing higher than surrounding areas. Defensively it was a great place so foresee any intrusions.
Access to the North Sea – Leith Port – One of Edinburgh's largest ports also made it an important place for trade.
But's there's actually more to Edinburgh than that. For instance, Edinburgh wasn't always the capital of Scotland. Edinburgh used to be smaller and we haven't even mentioned it's castle. Want to know more? Read on my friends.
Edinburgh wasn't always the Capital of Scotland?! It's True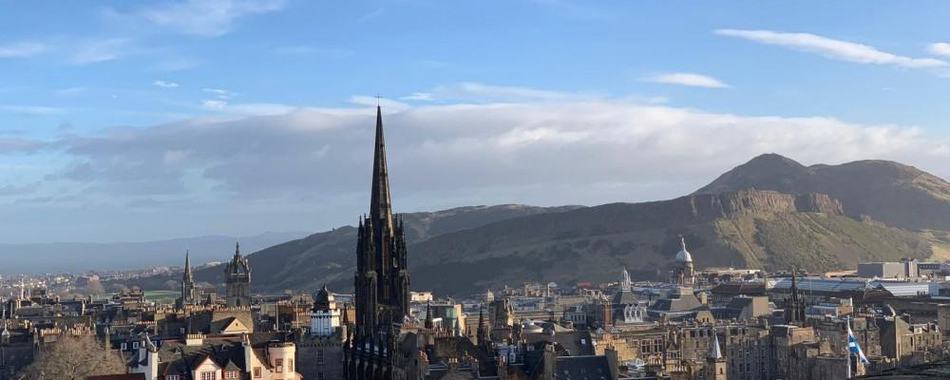 Yes it's true. Edinburgh was preceded by a town called Scone (we're not talking about the savory treat, although that would be funny if it were true).
Anyway, Scone is a town in Perth and Kinross, Scotland. It was the residence and site of inauguration (crowning) for Scottish Monarchs for over 700 years.
The main tourist attraction in Scone is unsurprisingly the Palace. If you want to know more about it we've included a link to the Scone – Palace official website.
There's no real explanation as to why Scone was replaced with Edinburgh as the capital of Scotland but it' likely that it was strategically ineffective.
What do we mean? Well between the 1600s to 1900s really, there were a lot of civil wars and attempts overthrow the King or Queen in power so having a defensive location was very important. Edinburgh was just a better location in that regard.
Scone is a great place to visit though if you do get a chance to visit Scotland. It has an old town and a new town, but it's main attraction is the Palace.
Why is Edinburgh called Edinburgh anyway?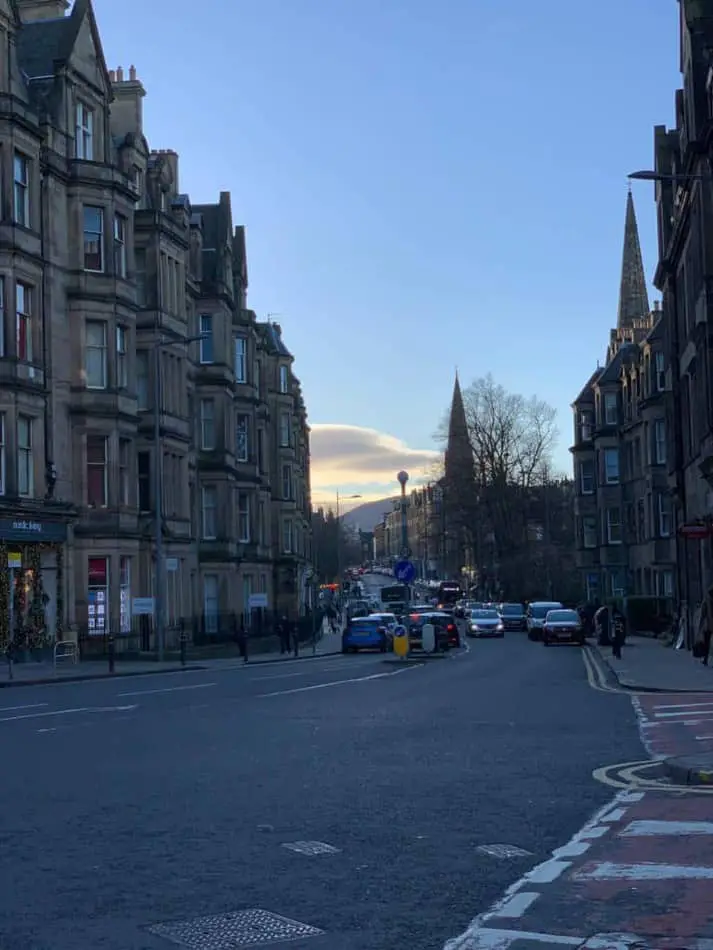 There's actually a couple of theories.
The first theory is that Edinburgh's name originated from the old English pronunciation of 'Edwins Fort'. This is because a King of Scotland – King Edwin ruled in the 7th Century and the 'Burgh' in Edinburgh means fortress.
It's unlikely though as it seems people were calling Edinburgh, Edinburgh before this.
Another theory (the more likely one) is that the 'Edin' comes from the word "Eidyn" which was previously the name for the area in language that used to be spoken in Scotland called BrittonicCeltic . The 'Burgh' meant fortress so that part is true for both theories
Edinburgh is also called "Auld Reekie"by the Scottish locals. Reekie means Smokey referring to the pollution from peoples chimneys and industry in Edinburgh at time.
Interestingly London is labeled "The Big Smoke" for similar reasons.
Apparently some Scottish people referred to Edinburgh as 'Castle Rock' on account of it's Castle sitting, basically on a rock in the city.
Why does Edinburgh have an Old Town and a New Town?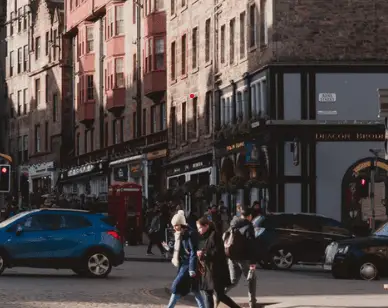 In the 18th Century, Edinburgh was pretty overcrowded. It was at one one the most densely populated city in Europe! The decision was then made to develop the land north of the city walls to what we now know as the 'New Town'.
The original city is now known as the 'Old Town'.
The nicknames have kind of stuck, but the 'Old Town' is the medieval heart of the city. Both the Old Town and the New Town are regarded as Edinburgh's city centre in any case.
For tourists like us, the Old Town is where you want to go to be honest. Sites like Edinburgh Castle, and the Royal Mile are all part of Edinburgh s Old Town.
The 'New Town' is great for shopping and boast some of the most fantastic restaurants.
Edinburgh Attractions You Have Got to Check Out
Edinburgh Castle – It's Epic!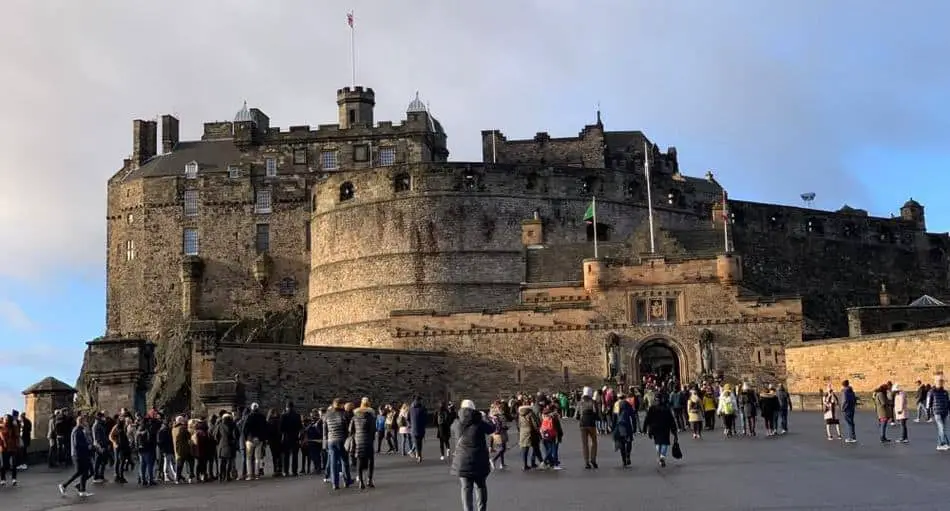 Edinburgh is known for it's castle (the site of so many famous battles in Scotland) and famous Monarchs. It also houses Scotland's crown jewels.
As well as getting some great pictures you definitely get a feel for what it would have been like to invade or defend it. It would have been hard to defend it for sure.
Important Information about Edinburgh Castle – Watch out for last entry times!
Edinburgh Castle Opening Times
Summer (1 Apr – 30 Sep) – Opening times – (9.30am – 6pm) 5pm last entry
Winter (1 Oct – 31 Mar) – Opening times – (9.30am – 5pm) 4pm last entry
| | | |
| --- | --- | --- |
| Ticket Type | Gate Price | Online Price |
| Adult (16-59 yrs) | £19.50 | £17.50 |
| Concession (60 yrs+ and unemployed) | £16.00 | £14.50 |
| Child (5-15 yrs) | £11.50 | £10.50 |
| Child (0-5 yrs) | Free | Free |
These prices are subject to change so it's worth checking the official Edinburgh Castle website here for any changes.
Your ticket price also includes a free guided tour but have to make sure you're at the designated meeting point (ask at the desk).
In the Summer – Guided Tour takes place every 30 minutes
In the Winter – Guided Tour takes place every hour
The views are awesome when you go inside. You can see the whole of Edinburgh in its glory.
You can see why the Scottish people decided to build a castle here.
Take a look at the kind of weapons they had!
The Royal Mile
A beautiful cobbled road, it's the site where Monarchs would parade down once crowned King or Queen. Today it's the site of some great little shops where you pick up some tartan, fudge and whiskey.
The Royal Mile is actually more than a mile by 107 yards .
Fun Fact: The Royal Mile runs down the East shoulder of a once active volcano .

Royal-mile.com
If you're planning on visiting Edinburgh at Christmas, the city always looks great lit up and there's Christmas Markets.
The markets are free to enter and are always good fun. To be honest they're no different to Christmas Markets you see in other cities but are good to wander around in the winter evenings.
There's a Santa Village which is great for kids, the usual beer stalls and so forth but well worth a visit.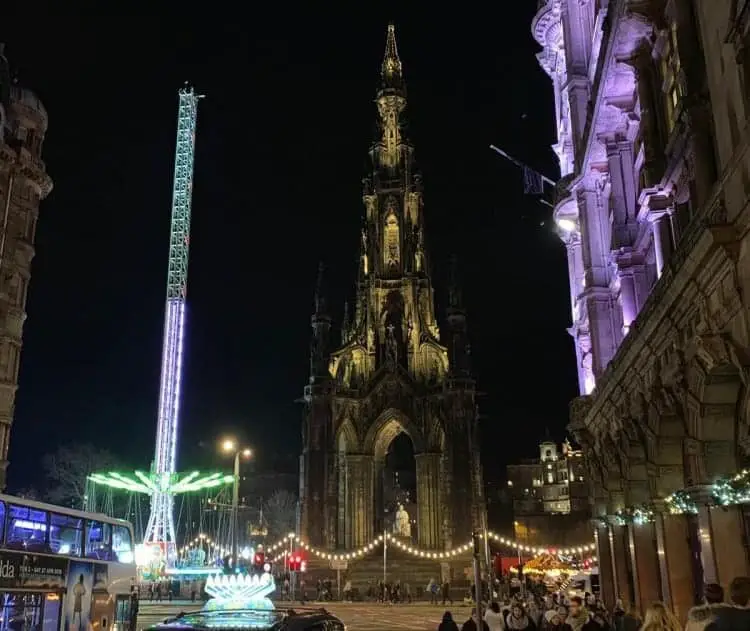 To be honest Edinburgh is a bit like London. There is something to do whenever you go.
In the Summer months, there are famous festivals like the Arts, Jazz and Fringe Festivals.
Edinburgh has Great Restaurants
Food and Drink is also fantastic in Edinburgh and a modern day reason why it's the capital of Scotland.
Insider Tip – make sure you pre-book any restaurant you want to visit. If you don't you will be disappointed.
Saying that we very got lucky on our first night with this lovely restaurant based in an area of central Edinburgh called Bruntsfield. We've written a brief review Cafe Grande if you want to check it out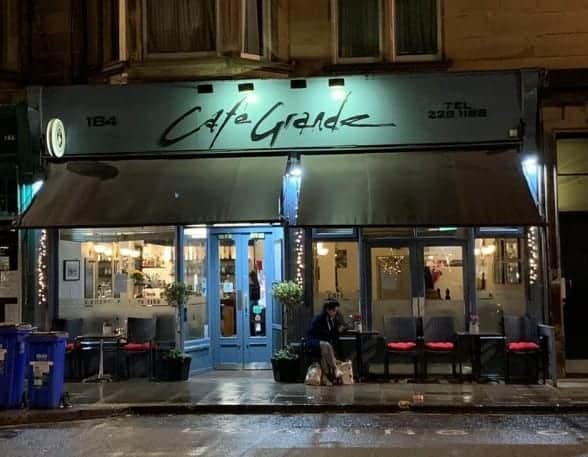 When we went to Edinburgh, as part of my wife's birthday treat so we decided to book somewhere fancy. We found a lovely place called Divino Enoteca for lunch.
The lunch menu offering two courses for £20 per person was perfect for what we wanted. Check out the Trip Advisor review for Divino Enoteca here.
The romantic decor coupled with the lively atmosphere was great for what we wanted.
Finally, another lovely bar/bistro we visited for breakfast was Montpeliers. (we've included a link to a brief review we did).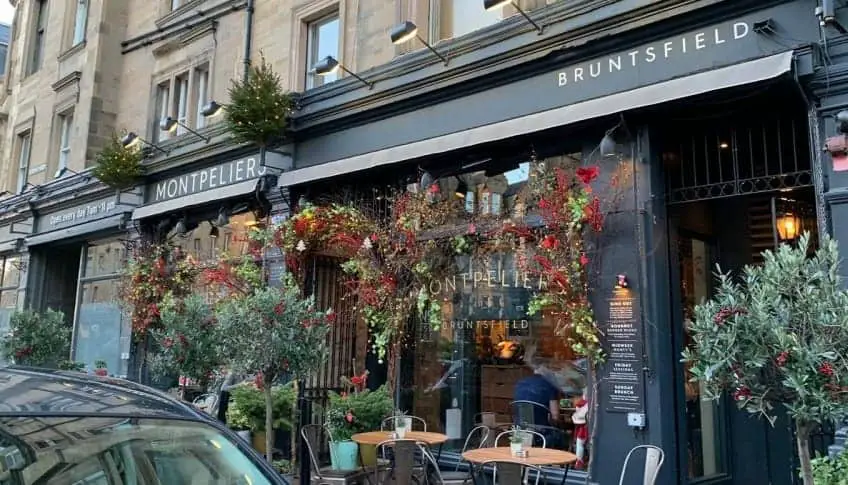 It's a bustling bar/restaurant at night. Probably not great with a family but a nice place to go to as a couple.
Visiting Edinburgh – How to Do it
Where to stay
Try to stay as close to the centre as possible, as mentioned, we stayed in Bruntsfield.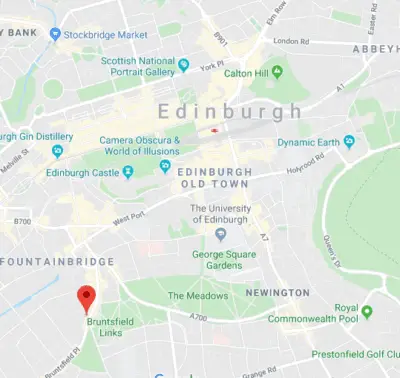 Buses and trams are super efficient and to be honest finding parking in the centre is a bit of a problem. Edinburgh is really easy to get around and if you stay in an AirBnB you can bag a great deal.
We paid £200 for a couple of nights in Bruntsfield Place, on AirBnb, and it could have slept five of us. Included two large double rooms and a sofa bed. We had an excellent time with our hosts and would recommend their accommodation. We've written a brief review  here if you want to check it out.
Local travel around the city
We decided to go for an all day bus pass. At £4 per person its not bad at all and you will make the most of it. We asked our hosts about bus stops and just used google maps to get around.
The trams are decent too. Edinburgh does have Ubers as well so if you don't fancy public transport this is always an option for you.
Sight Seeing
The great thing about tourist attractions in Edinburgh is that there's a lot concentrated in same area of the city. During our short stay we visited Edinburgh Castle, The Scottish Whiskey Distillery, the Royal Mile and the Christmas Markets (obviously the Christmas Markets are dependent on the season).
We really hope you enjoyed the article, feel free to read some more of our content. Check it out below: