If you're a local in London, you will have a different opinion on how to really enjoy the city to many tourists. Lucky for you, we've seen both sides. Before we moved to London, we used to visit and thought we knew where to go. But after living here for a few years we know differently. Let's get into it!
So to enjoy London like a local – you need to know:
Places to eat that tourists don't know about
The best and cheapest time to see a West End Theater show
Great free views of the city
Things you didn't know you could do in London
Secret places in London that you should check out
Pubs you should visit in London
Whenever you travel anywhere, it's always better when you have a friend to show you around, so you can see your destination from a locals perspective. Today, we're your locals so let's get into it.
Places to eat that Tourists don't know about
Type
Name
Nearest Underground
Opening Times
Price Range Per Person
Restaurant
Casa de Frango
Known for: Piri Piri Chicken
London Bridge

Mon-Thurs
12 pm-
3 pm
5 pm-10.30 pm
Fri-Sat
12 pm-11 pm
Sunday
12 pm – 10 pm
£15-£35
Restaurant
Vanilla Black
Known for: Vegetarian Cuisine
Chancery Lane
Mon-Sat
12 pm – 2.30 pm
Dinner: 6 pm – 10 pm
£29 -£118
Food Market
Maltby Street Market
Known for: Gourmet Street Food and Craft Beer
London Bridge
Friday
12 PM – 2.30 PM
Saturday
10 am – 5 pm
Sunday
11 am – 4 pm
£10-£20
Food Market
Whitecross Street Market
Known for: Everyday Street Food

Moorgate
Mon-Fri
10 am – 5 pm
£7-£15
Casa de Frango
The best way to describe this place is a posh Nandos (Portuguese chicken restaurant – in case you don't know) with better side dishes. Their Piri Piri chicken is just mouth-watering. As far as the sides go, we'd recommend the African rice and Batatas Fritas. We go there pretty regularly.
Its location is pretty cool too. It's got an industrial warehouse feel as well as a kind of secret garden vibe too. In the summer you feel like you're in a tropical country. It's right next to Borough Market as well.
Vanilla Black
This is honestly one of the most exciting restaurants out there at the moment. It's a vegetarian restaurant that is literally forging its own type of cuisine.
They don't serve pasta, vegetable curries or dishes that are supposed to taste like meat. Their recipes are self-inspired and taste great!
Maltby Street Market
Maltby Street Market is just great. There is just so much great food and drink to try here. You'll find that you'll have to walk down the street twice to try and decide what to eat. It's definitely an upmarket food market.
From Oysters to Taiwanese waffles, and just really nice sausage sandwiches, you'll love this place. It's a super sociable place too. You can basically strike up a conversation with anyone around here. It's known for its craft beers as well so make sure you try those too!
Whitecross Street Market
This is an everyday street market, where you'll see many people working in the city grabbing their lunch. Whether you want Italian, Lebanese, Indian, British or Polish food, it's got something for everyone.
I wouldn't say it's cheap and cheerful, but it is somewhere you can get a quick bite. It's not far from Spitalfields Market (has a famous rag market) as well as Shoreditch (it's where the cool kids go in London).
The Best and cheapest time to see a West End Theater show
It's all about the matinee showings in the West End. You can regularly pick up tickets lower than half price if you visit the ticket booths in Leicester Square in the early afternoon, on any day really.
The best thing to do is look for the show you want to go to as well as a few others you'd like to see online through the official west end Box office website, here's the link.
Then, go to the official London theater ticket website, here the link, to see what's available last minute. YOU HAVE TO BUY THESE TICKETS IN PERSON.
But through this site, you can get a feel of what you might be paying. Here's a flavor of the kind of discount you can expect.

Subject to availability you still have a full choice of where you sit as well.
The ticket office is open 7 days a week.
Monday – Saturday: 10 am – 7 pm
Sunday: 11 am – 4.30 pm
Insider Tip: Watch a show that's not as well known. You can often get a knockdown price and the show will all most certainly be amazing. We've never been to a west end theater production that's not worth seeing.

Binge Travelling
A Free view of the City of London – As impressive as The Shard
Views of the City of London are breathtaking, and even though we live there, it still takes our breath away. BUT you don't have to pay anything to see London's impressive views.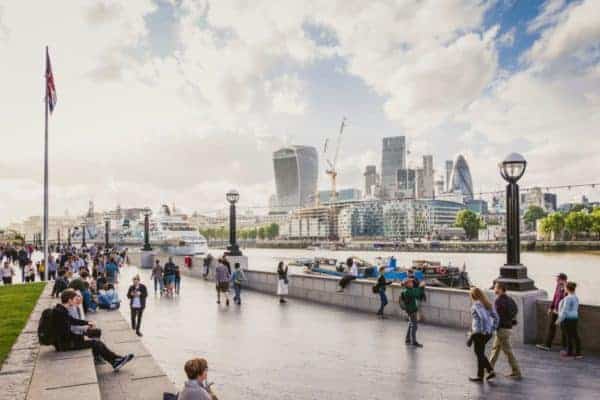 Heron Tower
We mentioned the Heron Tower and it's panoramic views in our article Why does London have so few Skyscrapers? It's not just about the free views.
Here are a few things we love about Heron Tower:
The Glass Lift – definitely worth a visit to Heron Tower just for the lift ride. The high-speed lift is fantastic and as you rise up the London skyline builds up around you giving you panoramic views of the city. Amazing!
Outside Terrace – located on the 38th floor, the Sushi Samba bar. It's a great place to see the panoramic views of the city.
There is a massive Orange tree on the terrace at Sushi Samba which is also an outdoor bar. It's definitely worth seeing.
Sky Garden
Another one that's worth a visit and is also free is the Sky Garden, located in The Walkie-Talkie building. If you want to pop in for a visit, you'll need to book online here on the official Sky Garden website. We recommend you book well in advance, as the reservations get booked up fast.
Although the visit is free, you need to reserve for your chosen time slot as they only have a limited number of tickets for any given day. Also, make sure you arrive early.
Queues can build up to get in, however, this should move fairly quickly, it's just the queue for security checks.
Here are a few things we love about Sky Garden:
Outside Views – Free panoramic views of the city.
Inside Views – The views inside are just as impressive as the outside. Decorated with landscaped gardens and exotic plants, it's well presented and well maintained.
The Restaurants & Bars – The prices are reasonable considering you're in Central London and not too extortionate.
New Change – The Roof Terrace
Located only one minute walk away from St Paul's tube station, the roof terrace offers stunning views of St Paul's Cathedral and the surrounding area.
Things you didn't know you could do in London
You can walk under the River Thames!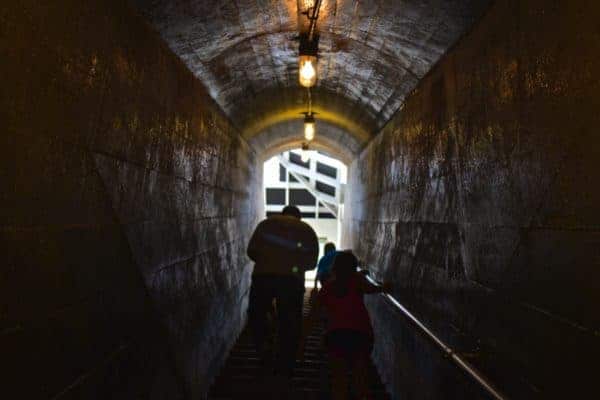 There are foot tunnels between Greenwich and Woolwich that actually allow you to walk under the Thames.
They are pretty murky, but you're more than welcome to try it out! They have spiral staircases and lifts at each end. You can also walk through them for free.
To find out more about the foot tunnels as well as opening times check this link to the official Royal Borough of Greenwich.
Then go kayaking on the Thames
How many people can say that they went kayaking in the middle of the City of London? Probably not that many. We have to be honest, this isn't something that we've done, but we're going to just to be part of the minority that actually did it.
If you're thinking about what it's like, we found some video footage you can see right here. Fast forward about 6 minutes 30 seconds.
Go see where Harry Potter bought his wand!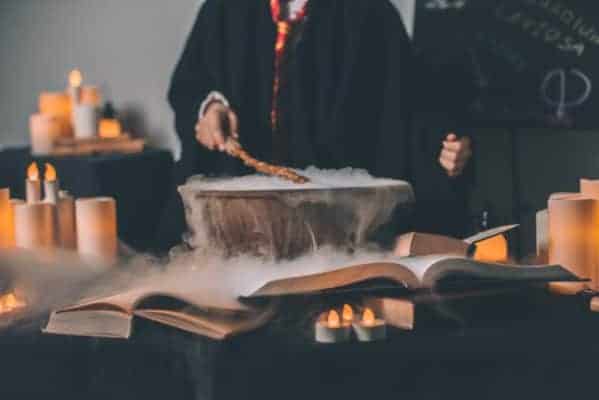 Ok, we know Harry Potter is a book before you start, but there is actually a magic shop in London. It actually pre-dates Harry Potter.
Davenports Magic (link to the official website) is a magic shop founded in 1898. You can find under the tunnel at Charing Cross underground station. Maybe J K Rowling got her inspiration for the book from here? We're just speculating but anyway…
Visit the largest Hindu Temple outside of India!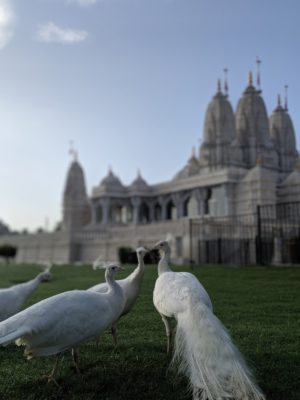 I bet that's not something you would have expected us to say, but London has a massive Hindu community and temples dotted around everywhere.
The BAPS Shri Swaminarayan Mandir is quite simply a marble masterpiece. Interestingly, each piece of marble was prepared and cut in India before it was shipped and assembled! If you do visit, try to go around prayer time. For more information, check out this link for the official temple website.
Secret London Places that you should check out
Visit Little Venice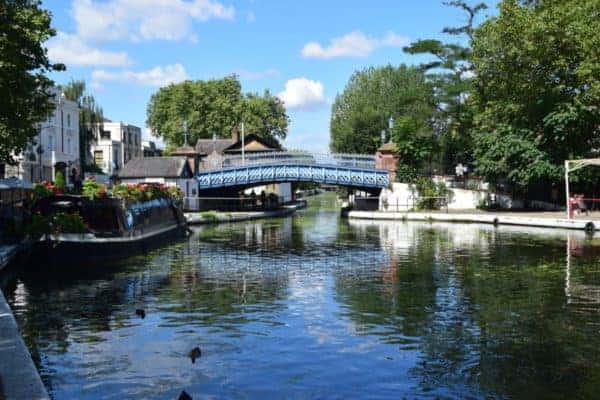 It's Venice with a British twist. Instead of gondolas, we have canal boats. And instead of pizzerias, we have waterside pubs and cafes. The area really is a great place to go in the summer.
You can jump on a canal boat, walk along the riverside before getting something to eat. It's lovely.
It's a completely different experience in Venice. We were lucky enough to visit Venice last year, and it was great. You can see what we got up to through this link. But anyway, Little Venice in London is a great day out and something a lot of tourists don't know about.
To find out more here's a review by VisitLondon, where you can find out more information about Little Venice.
Secret Bars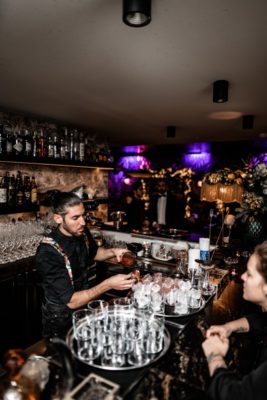 You may be traveling to London for its nightlife, and the mainstream bars in Soho, Mayfair and around the City of London are great. But it's the secret ones that have the charm.
With secret passwords to enter as well as hidden underground locations, they're really good fun, and a great way to go for a few drinks before you head out to the mainstream clubs. It is better to book though if you're planning on visiting any of these bars as they tend to be smaller and stricter on party sizes.
Here are a few great options (we've included links to the bars for more information below).
SSShh! Don't tell anyone we told you though, it's a secret.
Go visit the worlds Oldest Tea shop in London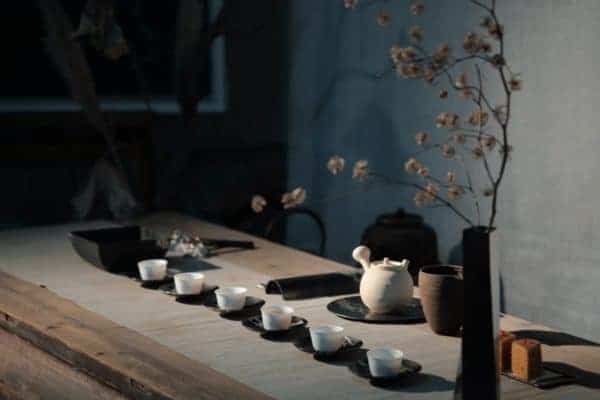 If you're looking for something British to do, then Twinings Tea shop should be on your list. As far as size goes, this tea shop is small. You have to consider though that it's been around since 1706.

The best thing about it, is that you can try lots of different teas for free,and pick up some souvenirs. It's not worth a long stay to be honest, but if you are in London you might as well check it out.
We've included a link to the official twinings website here, if you want to read a bit more about it.
If you're looking for a great place to go for Afternoon Tea, we've got some recommendations that we mention in our High Tea vs Low Tea article, which you can check out here.
Best Pubs in London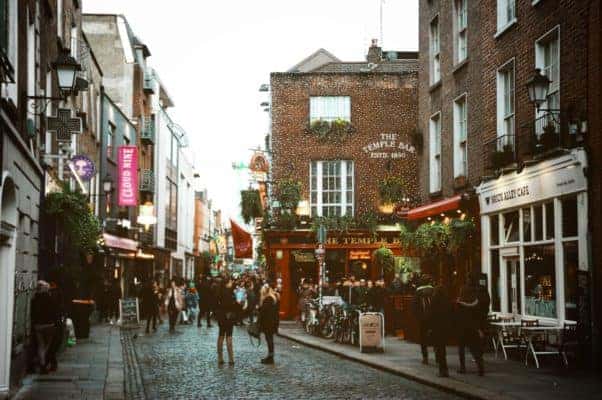 If you're in London, you have to go to an authentic British Pub, and we've got three great ones that are very accessible in Central London.
Pineapple
Where is it: Kentish Town
Nearest Underground Station: Kentish Town
What's the pub like? It's a pretty lively pub, always pretty busy and is pretty popular with the locals too. They also host a few comedy nights, so a great place to go for a laugh!
Best Time to Go: It's busy most nights of the week, so any night!
Recommended drink: A pint of Camden Hells lager, the local brew.
Check out this link to the Pineapple Pubs' website here.
Queens Head
Where is it: Kings Cross
Nearest Underground Station: Kings Cross
What's the pub like? It's exactly what you expect of a London Pub. With its dark wood feel and friendly staff, it has a really chilled out vibe about. Thursday night is Jazz night around the piano they have on-premises!
Best Time to Go:  Anytime really, it's a great first pub to visit when you arrive in London.
Recommended drink: Any pale ale will do. This pub is more about the food – known for its steak and ale pies as well as its fish and chips.
Check out this link to the Queens Head Pub website here.
The Beer Shop
Where is it: Nunhead
Nearest Underground Station: Nunhead
What's the pub like? If you're really into your specialist beers and ciders, this is a great place to check out. The best part is that you can try before you buy. The staff are also really knowledgable so if you have any burning questions (about beer), this is the place to ask. You can also try before you buy! Note this place only accepts payment by card, no cash!
When to visit: Book a meet-the-brewer session for a full lesson on the brewing process.
Recommended drink: Let the staff guide you on what to drink, it's not often you're in the presence of experts.
Check out this link to The Beer Shop website here.
Harp
Where is it: Covent Garden
Nearest Underground Station: Covent Garden
What's the pub like? This place is famous for its ales and has even won awards. Prices are great for London as well. It's a great place to have a quick drink before or after going to a West End show. Because it's so near to the West End, don't be surprised if you bump into some of the theater stars.
Best Time to Go: When you're in central London and crave a quality ale before a show.
Recommended drink: Try one of the pub's regularly changing guest brews.
Check out this link to The Harp Pub website here.
To wrap things up
We really hope we've introduced you to some places in London that you otherwise would not have thought of.
Wherever we go, we try and get a local perspective on where we're thinking of going, seeing and eating. It makes the whole experience more enjoyable.
When visiting big cities like London, it's even more important to get that local point of view, given the amount of tourist distractions from the real London.
Have you been anywhere in London we haven't already mentioned? Let us know in the comments below.
We hope you enjoyed our article, feel free to check out some of our other content: