Leicester is the city to visit in the East Midlands, UK. Leicester put's the east in East midlands, on account of its large Asian community, but it's got other really good things too. A personal disclaimer, we're a little bit biased as it's where my wife grew up, but that also puts us in a great place to tell you about what's good in Leicester.
What are the great things about Leicester? Well, we've picked our top attractions we want to share with you what Leicester has to offer.
The National Space Centre
Delicious Indian Food
The Golden Mile
Highcross
King Richard III Visitor Centre
De Monfort Hall
University of Leicester Botanic Gardens
Watermead Park
Bradgate Park
Leicester Outdoor Pursuits Centre
London Road – Hub for Independent Restaurants
The Great Central Railway
Leicester itself is a city and also the county town of Leicestershire as you may have guessed from the name. It's home to over 300,000 people and has got to be one of the most multicultural places in the UK. We go into this in a bit more detail in our article you can check out here on the Most Multicultural Cities in the UK. But this article is exclusively Leicester, so let's get into it.
The National Space Centre – To Infinity and Beyond
If you're looking for a fun-filled family day out, look no further than The National Space Centre. There are six galleries to explore. The galleries are super interactive so there's no chance of getting bored and it also hosts the UK's biggest planetarium.
| | |
| --- | --- |
| Ticket Type | Price |
| Adult (Ages 17 and over) | £15.50 |
| Child (Ages 5-16) | £12.50 |
| Concessions (Over 60s, Students, Disability) | £12.50 |
| Children under 5 years old | FREE |
One of the most impressive things to see is the Rocket Tower. At 42 meters high, it really does tower above everything.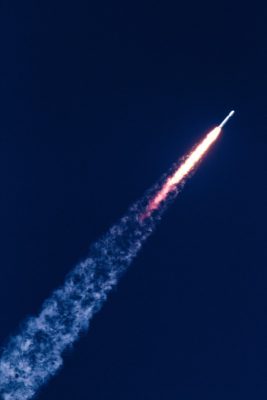 They also have events running throughout the year which are really engaging, we definitely recommend. Check on what's on here on their website.
For details of prices and opening times, should there be any changes as well as directions to get there check out the official website for The National Space Centre here.
We recommend booking in advance. It can get very busy especially during school holidays or when the weather isn't so great! With this, you can also upgrade to a free annual pass so you won't even need to pay next time (now that is a deal!).
Delicious Indian Food
As mentioned above, Leicester is a very multicultural city. The leading multiculturalism is the big Indian community and hence Leicester offers fantastic places to eat and some of the best curries in the country.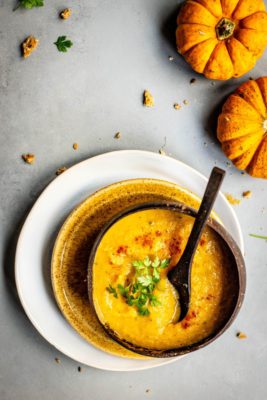 The variety on offer is insane and it's not just about the curry. Savory and sweet snacks are on offer, a large number located on Belgrave Road, Melton Road, as well as many restaurants centrally. Here are some of our favorite spots:
Chai Paani
Translated as "Tea Water", this restaurant is purely vegetarian. But you cannot underestimate how tasty the food is! Even if you're a big carnivore, we promise you will not miss the meat at this restaurant. The food is filling, flavorsome and really reasonably priced.
It has also been the recipient of many awards over the last few years. Located on Belgrave Road in heart of the Golden Mile (we'll get into that below), it's the perfect restaurant to tie with some shopping. Their menu offers not only Indian, but Indo-Chinese and Mexican as well and whenever we have visited the service has always been fast.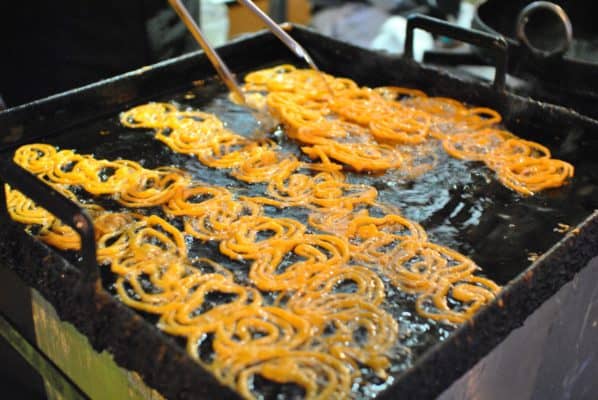 Bobby's
This is another one of our favorites. Bobby's has been around for over 40 years! You can't miss this building, it's painted a dark red-brown building near the start of Belgrave Road.
Another vegetarian restaurant, not only offering a sit-down meal but also you can get some delicious Indian delicacies over the counter. Ranging from Jelebis to Gathia (sweet and savory Indian treats), this place covers a lot of Gujarati authentic food. Check out their delicious food here on Bobby's website.
One unique thing about this place is that they also offer 'Afternoon Tea' with an Indian twist. Check out what this includes here on their website.
The Golden Mile
The Golden Mile is a stretch of road in Leicester on Belgrave Road. Why is it called "The Golden Mile?" Well, in a nutshell, The Golden Mile is famous for its clothing stores, jewelry stores, food and one of the biggest Diwali celebrations outside of India.
The 'Gold' part refers to the many, many jewelry shops on offer. Gold jewelry is a big part of Indian culture, such as weddings.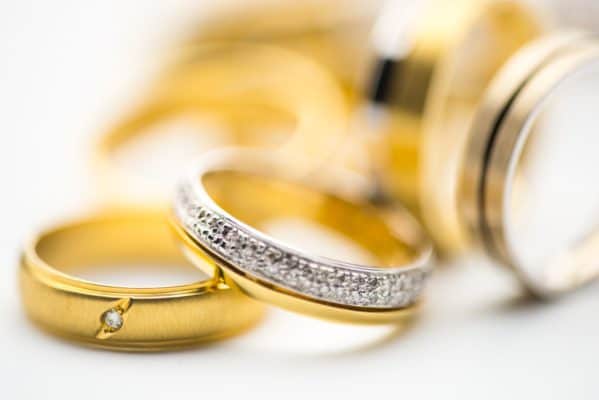 The great thing is that it's only around a 15-minute walk from the city center, but also plenty of buses that pass through to hop on if you don't feel like the walk.
This is the place to be on Diwali – the festival of light. The road is closed and there are thousands of people that visit not only from Leicester and the UK but also across the world.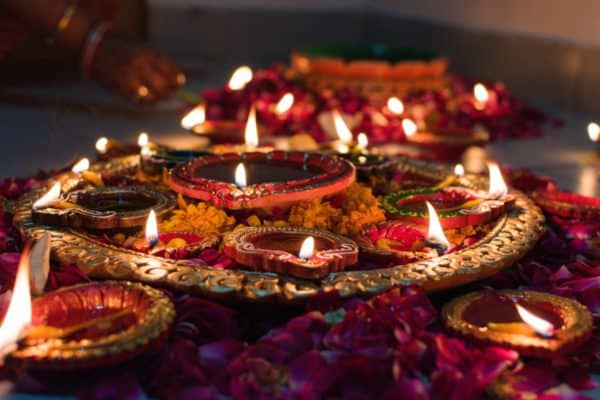 And not only Indians! It's a multicultural city remember, it's great to see people from all walks of light gathering celebrate this amazing festival. The road is lit up, there is music, entertainment and of course food.
It's no underestimation that this attracts huge crowds, therefore if you're thinking of visiting on this day, we recommend taking public transport to get there (as near as you can get).
Insider tip: It's completely not worth driving, you will have to park so far away, as the nearby roads will also be off-limits for parking. If you're thinking of visiting, check out the dates and more information here on the Visit Leicester website.
If you're looking for some Indian clothes, Leicester also offers some of the best in the country. Of course, nothing can beat India, but we think Leicester comes pretty close. Everything from beautiful sarees, chanya choli (Indian dresses), bangles and shoes, Leicester has it all covered.
Highcross
This is the main shopping center in Leicester. Previously known as 'The Shires' before being renovated and renamed as 'Highcross' in 2008, this shopping center offers most of the main high street shops as well as department stores.
It boasts a large range of places to eat, from cafes to restaurants. And it doesn't end there! There are also some leisure activities within the Highcross, such as Treetop Golf, Cinema and a bouldering center called 'Social Climbing'.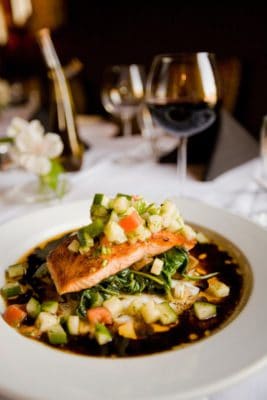 There's something for everyone and easy to spend a whole day here. Surrounding the Highcross, there are also a lot more shops on offer and just a short walk away lies the Leicester Market.
Selling everything from quality fruit and veg to clothing and household items, there is a lot to see here. The fruit and vegetables include a range from African, Carribean and Indian roots (multicultural right?!) A great, lively atmosphere which is open six days a week, it's amazing what you can find here.
King Richard III Visitor Centre
Are you into your history? So back in 2012, Leicester hit the headlines, when it was discovered that the remains of King Richard III had been found underneath a carpark, of all places. King Richard III was killed in 1485 in battle.
Long story short, now there's a dedicated Visitor Centre located next to where his remains were found opened in 2014. Here you can learn the story about King Richard III's life and death and the events leading to the discovery of his remains. You'll be able to see exactly where his remains were found.
The Visitor Centre holds a number of events throughout the year so it's great to get stuck. Check out what is in the line up this year here on their website.
Find out how to get there, opening times and ticket here on the official King Richard III website.
De Monfort Hall
Located close to the University of Leicester's campus lies De Monfort Hall. Opened in 1913, De Monfort Hall hosts many different events, such as concerts, stand up comedy, opera, musicals and also graduation ceremonies for the University of Leicester students (it's where my wife graduated when she completed her Masters) – fantastic venue!).
Just as impressive are the gardens that surround De Monfort Hall. Sometimes (if weather permits), the gardens are also an area where shows are performed. Check out what events are coming on the official De Monfort Hall website here.
De Monfort Hall is a short 20-minute walk to the City Centre, visitors often enjoy dinner in town before heading to the show or head out for drinks after the show.
University of Leicester Botanic Gardens
Founded in 1921, these gardens are known to be in the Oadby area of Leicester as of 1947. They are mainly used for teaching purposes for the university, however, it is open to the public with free entry, unless there are special events happening.
The grounds cover a 16-acre area, with greenhouses and glasshouses. The gardens are well maintained and if you fancy a peaceful stroll, this is the place to come.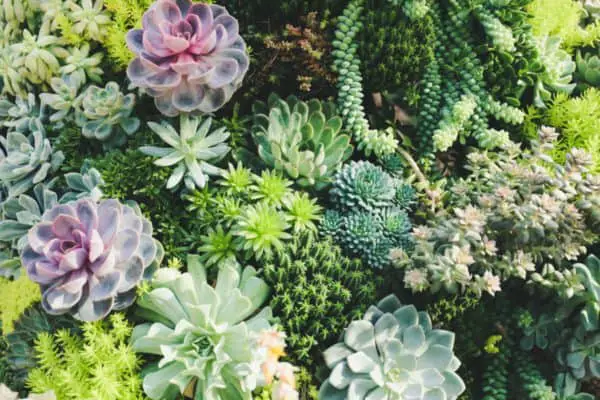 Insider tip: It's super easy to get free parking on Glebe Road.
Opening Times: Monday to Sunday: 10 am – 4 pm (5 pm in British Summertime). It's is closed on Christmas Day (25th December), Boxing Day (26th December) and New Year's Day (1st January).
Check out what's on and find out more information on the official website here.
Watermead Park
This is a great park for walking, cycling and popular with dog walkers. Other activities include fishing, bird watching, and watersports. There is a lot of wildlife, such as birds, swans, and geese.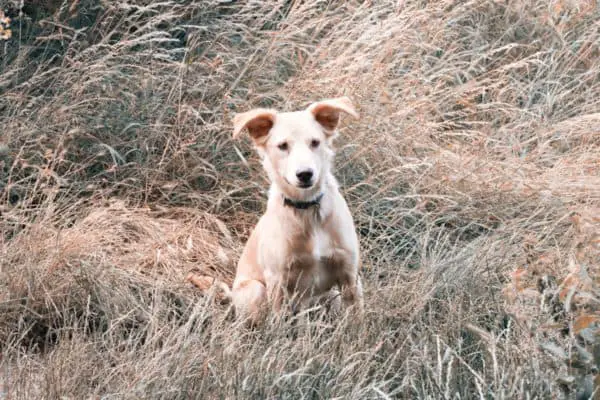 The area is beautifully surrounded by lakes and ponds. With dedicated areas for picnics and barbeques, this is definitely one for a family day out when the weather is good.
You can find out how to get there by driving or public transport here on the Leicestershire Country Parks website.
Bradgate Park
Another park worth a visit! Located in Charwood Forest in the northwest of Leicester, this park covers 850 acres! It's a great place for those who like to go for long walks. The landscape is very picturesque and peaceful. Once you reach the top of the hill, you will come to ruins known as 'Old John'.
If you don't fancy the hill walks, you can always stay near the bottom of the park. If you take a visit, you must go to the Visitor Centre where you can find out more information. It's open every day. The Tower is open for viewings on Saturday afternoons once a month between April to October.
Bradgate Park is great for seeing wildlife, you will see deers roaming with the River Lin flowing through the park. In fact, there are over 500 deers in the park so you'll be sure to see one!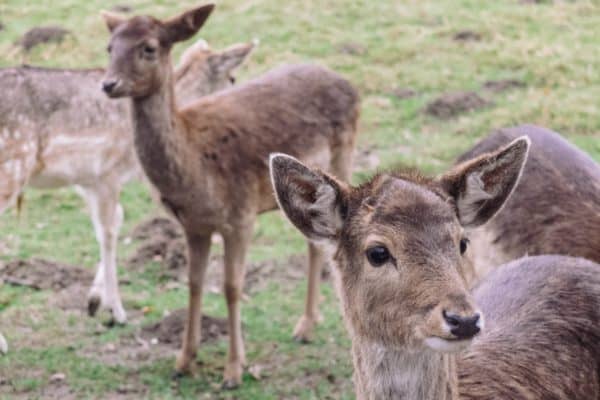 This area is a popular area for a picnic. If you don't fancy a picnic or if the weather is not great, there are also a couple of Tearooms. You'll also be able to see some shallow waterfalls which were created in the Victorian era.
There are free guided tours available on weekdays and Saturdays in the Winter. The tours are approximately one hour long and start at 11.30 am. These tours are run by volunteers, so best to check if this is going ahead by checking with the Visitor Centre. For more information, check out the Bradgate Park website here.
There are three car parks for Bradgate Park so plenty of options where you want to park depending on which part of the park you want to visit. Check this out on the website here as well as the opening times.
Leicester Outdoor Pursuits Centre
This is one for you adrenaline junkies! This center includes so many activities, such as canoeing, zip-lining, kayaking, and archery. They'll be something for everyone. Find out what other activities they offer here on their official website.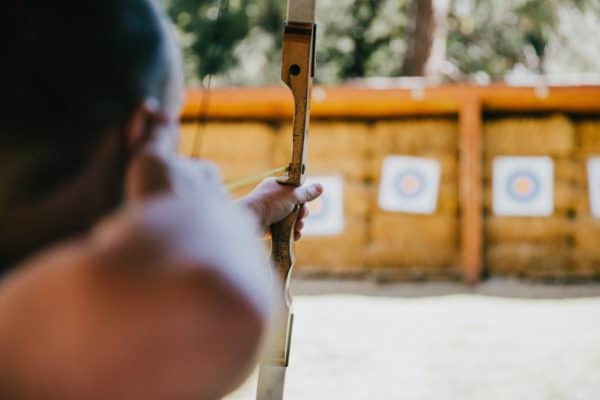 This isn't just for children (> 5 years old), activities are open to adults also.
Opening Times: Monday to Friday: 9 am – 6 pm, Saturday: 9 am – 5 pm, Sunday: 11.30 am – 5 pm.
London Road – Hub for Independent Restaurants
Although the city center does have many restaurants to offer, we love to go to this area of Leicester to find something a bit more independent. Rather than the major chain available in the city center, this area has something a bit more unique to offer. Our top picks include:
Oggi Simply Italian
We went here for a lovely family meal and cannot describe enough how delicious the food was! It's an authentic Italian restaurant. You could be mistaken for being in Italy!
Check out their dishes here on their official website. From starters, mains to desserts, this restaurant will not disappoint.
Konak
A Turkish restaurant located opposite to Oggi Simply Italian, this restaurant serves traditional Turkish cuisine. It has a reputation of customers returning and has been recommended to us a few times. We can't wait to try this one out!
Check out their restaurant menu here on their official website.
6 Degrees Coffee House
Interestingly, this place has a unique story behind it. It has been set up by a local charity in Leicester. Many of the staff are volunteers and the profits made go straight back to the work of the charity.
Check out their Afternoon Tea menu here on the 6 Degrees Coffee House website.
The Great Central Railway
One not to be missed for those of you who love trains. This is the UK's only double track steam railway.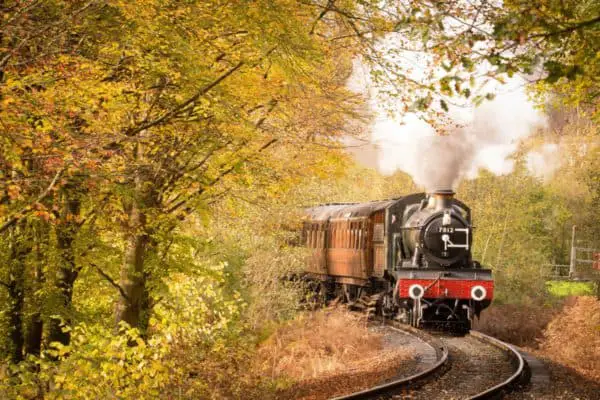 You can take a ride on the train every weekend and bank holidays between May and September throughout the day. Sometime throughout the summer, they are open on particular weekdays as well.
Have you ever wanted to be a train driver?
Well, look no further, here's your chance. You have the opportunity to book a Steam Train Experience and Diesel Train Experience. Find out more here on the official The Great Central Railway website.
So in summary…
Leicester is AWESOME! We hope after reading this article you'll agree too. It's got an eclectic mix of restaurants, activities as well as a bit of wildlife and history!
Okay, so we may be a little biased, but we do think it's definitely a part of the country that's worth visiting. There's a variety of things to do and see whatever your interests.
If you have any recommendations, please share your thoughts below. We'd love to hear from you!
Thanks for checking out our article guys. If you enjoyed and fancy checking out some more of our content, feel free to have a look at some of them below.