Where is it Hot Right Now? Must-Visit Places
Where is it Hot right now? It's a common question asked before deciding where to go and when. There are countries that are warm all year round and those that are seasonal. We were wondering too, so we did some research.
So where is it hot right now?
Month
Country
City/Town/Place
Temperature
January
Australia
Lanzarote
Sydney
Playa Blanca
27.4°C (81.32°F)
20.5°C (68.9°F)
February
Singapore
Greece
Singapore
Crete
31.6°C (88.88°F)
16°C (60.8°F)
March
Cuba
Morocco
Havana
Marrakech
28°C ( 82.4°F)
17°C (63°F)
April
Mexico
Turkey
Cancun
Bodrum
36.7°C( 98.06°F)
21.4°C (70.52°F)
May
Thailand
Cyprus
Phuket
Paphos
29°C (84.2°C)
20°C (68°F)
June
Brazil
Italy
Rio de Janeiro
Rome
25°C (77°C)
27.1°C( 80.78°F)
July
USA
France
New York
Nice
29.9°C (85.82°F)
27.4°C (81.32°F)
August
USA
Malta
Los Angeles
Valletta
29.1°C (84.38°F)
32.1°C (89.78°F)
September
Brazil
Egypt
Sau Paolo
Cairo
35°C (95°F)
33.3°C (91.94°F)
October
Sri-Lanka
Italy
Galle
Rome
28°C (82.4°F)
22.4°C (72.32°F)
November
Barbados
Tenerife
Bridgetown
Santa Cruz
30.3°C (86.54°F)
21.9°C (71.42°F)
December
Dominican Republic
Lanzarote
Santo Domingo
Playa Blanca
29.6°C (85.28°F)
22.2°C (71.96°F)
Obviously there are other places you can visit in these months, that are equally as hot, there are places in the world that are hot all year round.
It's not just about the heat though. Depending on your interests you'll want to experience activities or festivals at the best time of the year.
What Places are hot all year round?
Some countries are warm all year round, which makes them great getaway destinations whenever you just want a bit of heat. Here are a few you can jot down.
| | | |
| --- | --- | --- |
| Country | Place | Average Temperature |
| USA | Orlando, Florida | High 20s (°C)/Mid 80s (°F) |
| Vietnam | Phu Quoc | High 20s (°C)/Mid 80s (°F) |
| Indonesia | Bali | Mid 30s (°C)/Mid 90s (°F) |
| Maldives | Male | Mid 30s (°C)/Mid 90s (°F) |
| Spain | Canary Islands | Low 20s (°C)/Mid 70s (°F) |
Warm weather is great and everything, but it's not just about that. It's about what's going on in the country, the culture, the food as well as things to do. We'll go into that below.
Where are the best places to travel to each month and why?
Every month, there is something special happening all over the world, so if you can coincide your trip with a festival, or the perfect time to see something specific to that country, you might as well.
Here's a view of some of those special things and events happening in countries and places from January to December
| | | | |
| --- | --- | --- | --- |
| Month | Country | City/Town/place | Reasons to go this month |
| January | South Africa | Durban & Cape Town | Wildlife, beaches, and food |
| February | Iceland | Reykjavik | Blue Lagoon |
| March | Brazil | Rio de Janeiro | Rio Carnival |
| April | Spain | Seville | Feria de Abril – Party time! |
| May | South Korea | Seoul & Damyung-gun | Bamboo Festival |
| June | Sri-Lanka | Kandy | buddha tooth festival |
| July | United Kingdom | London, Edinburgh, Cornwall | Festivals, Sport & Best weather |
| August | Malaysia | Borneo | Wildlife |
| September | China | Beijing | Best time to visit Great Wall |
| October | USA | New Mexico – Albuquerque | Balloon Fiesta |
| November | India | Jaipur, Rajasthan | Diwali |
| December | Austria | Mayrhofen | Skiing, comedy, a Christmas market and a festival of lights |
Where to go on holiday in January? South Africa – Durban & Cape Town
Weather: Warm & Sunny, 15°C (59°F) and 26°C (78.8°F) 
If you're looking for an international adventure with beautiful beaches, great wine, tasty food all with a backdrop of wild wilder-beasts, South Africa is a great place to visit in January.
Durban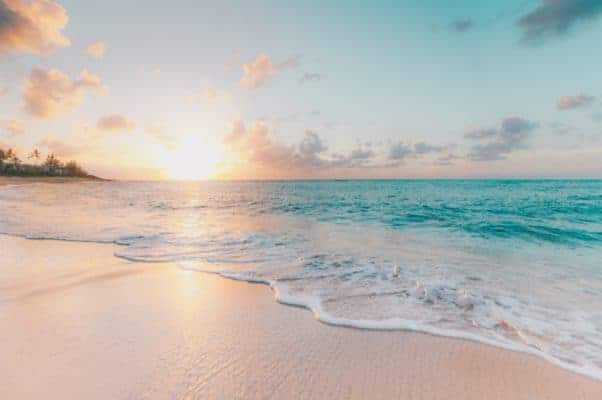 January is the time to enjoy the beach in Durban and nicely falls in South Africas summer season. Durban is known for its' golden sands, but it's got so much to offer.
If you're looking for adventure sports, go jet-ski on Laguna Beach. Alternatively, if you're looking to surf, head over to Dairy Beach. If you're looking to chill out, just head over to Suncoast beach.
The Food gives you a taste from the East with an African twist

Binge Travelling
Weirdly, Duban is renowned for its Indian cuisine. This influence comes from a mass migration of Indians in the 1940s and 1950s to Africa, whilst it was under British rule.
The dish to try (my mouth is literally watering right now) is called a Bunny Chow. Imagine a hollowed-out loaf of bread and curried lamb, chicken or beans inside. It's become a bit of an iconic dish to eat in this region.
If you're not super hungry you can older half or quarter loaves of bread. The most legendary spot for this iconic Durban meal recommended by Lonely Planet is Hollywood Bets.
There is so much to experience in Durban including its' marine life, botanical gardens and more. Lonely plant has the best resource out there in our opinion on where to what to do in Durban. You can check it out here.
Cape Town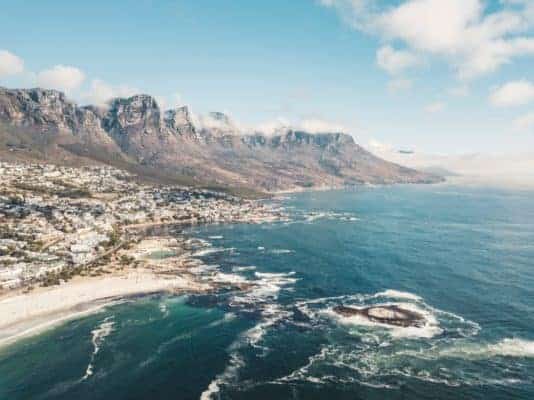 Cape Town is a must-visit destination if you're traveling all the way to South Africa. Scenic views, hiking, history, and beaches – it simply has it all!
For great views check out Table Mountain – It's over 600 years old and is one of the new & wonders of nature. Table Mountain National Park is a great view from the top.
You kind of have to go to the top if you visit Cape Town. You can have your very own Lion King moment.
Cape Town has some pretty cool beaches, the most interesting one being its nudist beach called Sandy Bay.
For a bit of History, you can also check out Robben Island, which is of course where Nelson Mandela was incarcerated for many years.
Cape Town is also known for its wine and much more. For more information, the Culture Trip has a good resource here to help plan your trip
Where to go on holiday in February? Iceland – Reykjavik
Weather: Cold & Sunny, -2°C (28.4°F) and 3°C (37.4°F)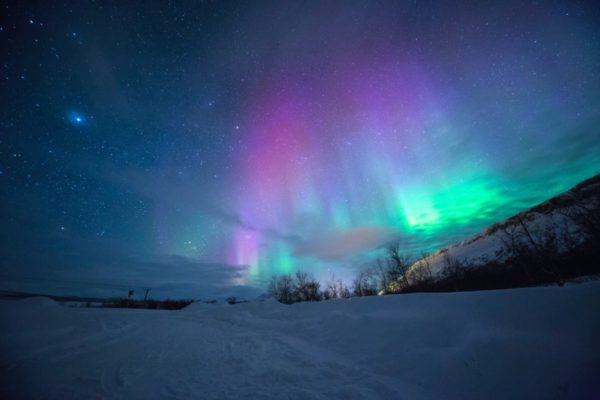 Probably one of the most popular destinations in the winter, it's Reykjavik, Iceland. This is mainly attributable to the northern lights, hot springs, and saunas that it's become known for.
Reykjavik itself is a nice city with colorful houses, nice restaurants, and an iconic church called the Hallgrímskirkja. Even if you are not religious, the church itself is supposed to be an excellent viewpoint to see the rest of the city.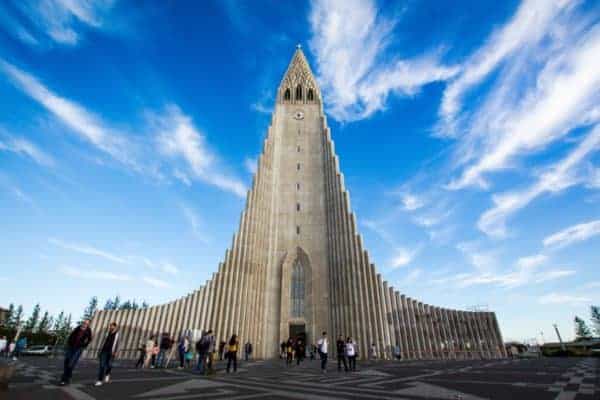 Reykjavik's location and proximity to the Blue Lagoon and Hot Springs are what make this place so iconic.
As far as the Northern Lights go, February is a great month to visit Iceland.
You can see them from Reyjavik, but most tour operators would recommend that you travel further south. Here's a link to the Nordic Visitors website where you can find out more.
Travel Bloggers, Saltinourhair, have a great resource you can look at here if you're thinking of visiting Reykjavik, Iceland.
Where to go on holiday in March? Brazil – Rio de Janeiro
Weather: Hot & Sunny, 24°C (75.2°F) and 31°C (87.8°F) 
March is the month to travel to Rio de Janeiro. When you think of Brazil, vibrant colors, dancing, amazing food, and good looking people all come to mind.
April is the month of the Rio Carnival, which is a real expression of the country and its people. If you are looking to party this is the place to travel to.
Here's a taste of what you could be in for.
Rio is also home to the iconic Christ the Redeemer Statue, Sugar Loaf Mountain and Copacabana beach. Do we need to say anymore?
Travel Bloggers, PlanetID, have a good resource on things to do in Rio, which you find here
Where to go on holiday in April? Spain – Seville
Weather: Sunny & Warm, 11°C (51.8°F) and 22°C (71.6°F) 
Spanish people know how to party. If you are looking for an injection of Spanish culture, April is the month to go.
Feria de Abril, also known as the Seville Fair is super fun. Flamenco dancing, bullfighting, and general fairground fun it's worth checking out.
Seville is a very Historical city, with some very cool buildings, bullfighting rings and a water-park worth checking out. Voyage trips have written a comprehensive guide which you can check out here
Where to go on holiday in May? South Korea – Seoul & Damyung-gun
Weather: Sunny & Warm, 55.4°F) and 23°C (73.4°F) 
Seoul
Whenever I think of Seoul, I always think of that catchy South Korean song, Gangnam style, which is the epitome of quirkiness and coolness, a bit like Seoul.
In May, spring is fully in swing and as well as the cherry blossoms all over South Korea, this is a great time to visit the country for so many other reasons.
From Temples to Skyscraper, Korea has a lot to offer. Nightlife in Korea is also special. The nightlife in South Korea is refreshingly unique.
Here is what to expect from Seoul.
They have developed a "station system" where you basically start with dinner as your first "station". This is then followed by bars, karaoke rooms, and more food and drink "stations". Don't knock it until you try it.
The Culture trip have a really good resource which you can check out here if you are thinking of visiting Seoul
Damyung-gun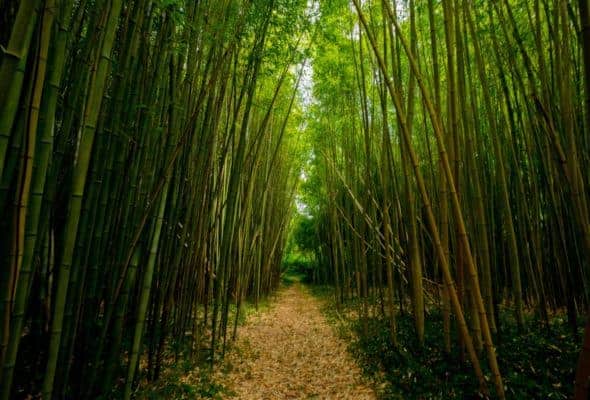 Damyung-gun is a city about 3 hours away from Seoul but is reachable by train. It's known for its Bamboo forests and every year in May they have a bamboo festival, celebrating bamboo in all it's forms.
This includes food, objects, and furniture. Spectacles include a bamboo fair, a bamboo-cutting sword championship, and bamboo rafting. If you want to try something different, it's definitely worth a shout.
To learn more about the festival, here's a link from the Korean Tourism organization.
Where to go on holiday in June? Sri Lanka- Kandy
Weather: Sunny & Warm, 28°C (82°F) and 30°C (86°F)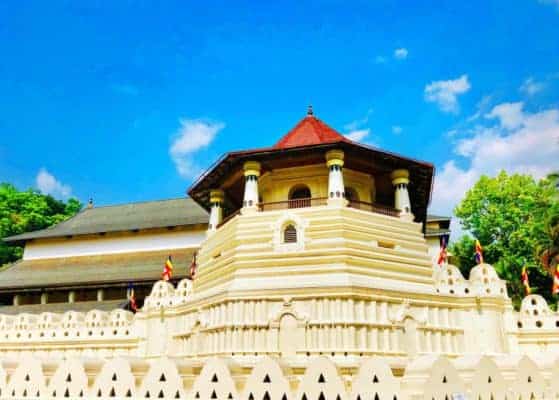 Sri-Lanka is a stunning country and is rapidly developing. From temples, palaces, beaches, and tea plantations, this country will amaze you.
As far as the tooth festival is concerned it's probably Sri Lanka's biggest celebration of the year. Buddha's tooth is paraded around the city drawing in thousands of people. There's plenty to see and do. The Botanical gardens are also a must.
Sri-Lanka has so much more to offer though.its probably our favorite holiday so far. If you're looking for an itinerary, check our post that we wrote on Sri Lanka here.
Where to go on holiday in July? The United Kingdom – London
Weather: Sunny & Warm, 13°C (55.4°F) and 25°C (77°F) 
July is a great month to visit the UK. There's so much going on all over the country. In London, there are music festivals every week.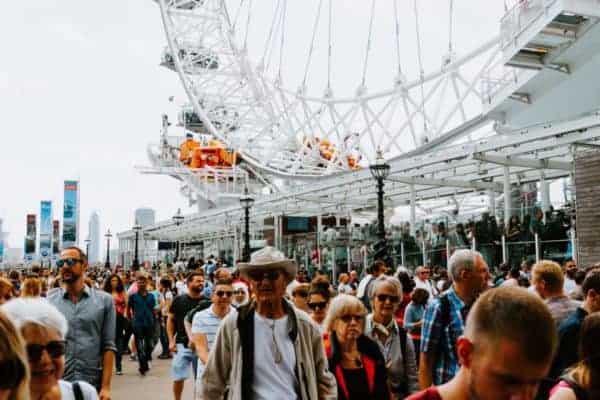 Not just that, this month it's time for Wimbledon– Tennis Grand slam. Even if you're not a fan, the atmosphere is great at this time of the year.
In Edinburgh, you have comedy festivals, the most famous one being the Fringe festival. It's also the best time to visit the English countryside.
We haven't even mentioned the South of England yet. Beautiful golden beaches in Cornwall coupled with the best ice cream ever, you can't go wrong.
Being from the UK, we naturally get excited talking about it.
If you are thinking of visiting we'd recommend you looking at a couple of posts that we've written. The first post is for things to do in London, and this is a post on activities outside of London (all over the UK really).
Link – 12 things to do outside of London
Link – How to enjoy London like a local
Where to go on holiday in August? Malaysia -Borneo
Weather: Sunny & Warm, 25°C to 30°C 25°C (77°F) and 30°C (86°F)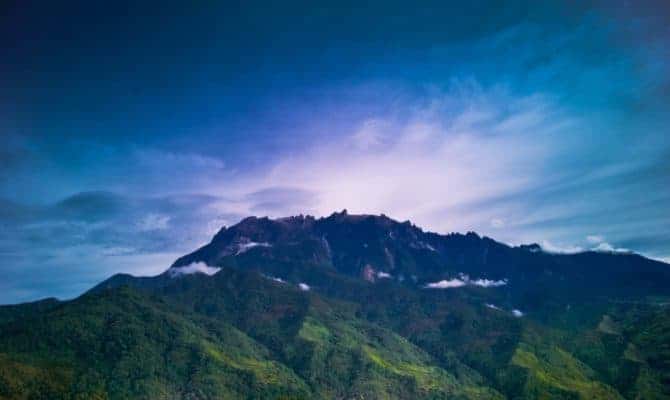 If you are into you're wildlife, and the road less traveled, Borneo is the destination for you. August is known to be the best time of the year to take it all in.
Borneo is known for its long-limbed orangutans, and species of animals most people wouldn't have heard of.
But besides the wildlife and reserves, Borneo has more to offer.
Kuching, the capital of Sarawak (State in Borneo) is a beautiful city to visit. From temples, to churches and colonial buildings this city is incredible.
The food is great too. With Chinese, Thai and Malay influences it's a must-visit destination.
Audley Travel is the best resource we could find to help you plan for a trip to Borneo. You can check it out here.
Where to go on holiday in September? China -Beijing
Weather: Sunny & Warm, 15°C (59°F) and 26°C (78.8°F)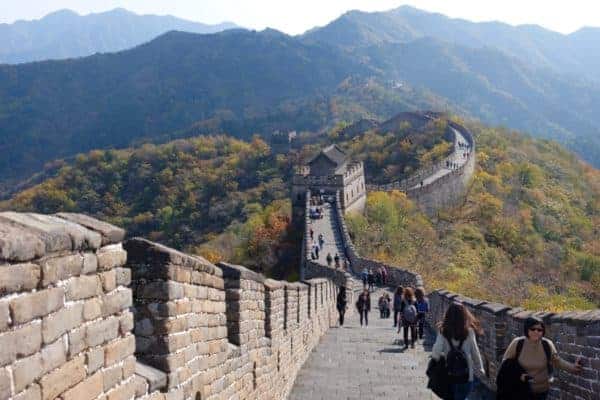 Beijing is a very industrial city, that is very important to China's history. Important areas like Tiananmen Square are a stark reminder of China's communist views, and guided tours are interesting.
Beijing has some fun restaurants, the Peking duck is delicious if you get a chance to try it
What makes this trip worth it in our opinion is a visit to the great wall of China. Bordering Mongolia and originally built to keep out Gengez Khan away, nothing will prepare you for this wonder of the world.
We would recommend coupling a trip to Beijing with Hong Kong or Shanghai to make the trip worthwhile.
Where to go on holiday in October? USA – New Mexico – Albuquerque
Weather: Sunny & Warm, 13°C (55.4°F) and 25°C (77°F) 
This place looks super fun to visit in October. They have an International balloon festival, hosting hundreds of colorful hot air balloons in one place! You can even take a ride on one if you want
There's also a lot to do in terms of museums, and hiking and of course the famous route 66. The Sandia mountains, in particular, boast amazing views of the whole of Albuquerque.
Going back to the Balloon Fiesta, at this time of the year this is the most stunning and picturesque view you are going to see. You'll have to wake up early, but it'll be worth it.
Newmexico.org have the best resource in terms of things to do in the region, here's a link to find out more.
Where to go on holiday in November? India – Jaipur
Weather: Sunny & Warm, 13°C (55°F) and 27°C (81°F)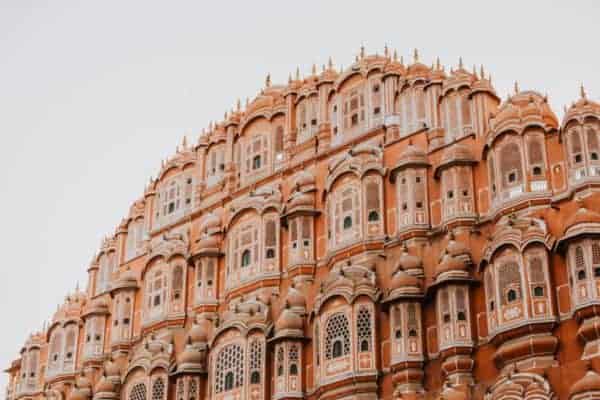 Jaipur was labeled the 'pink city' following the Maharaja of the time painting the city pink to welcome the Prince of Wales in 1876. Pink is the color of hospitality in Indian culture.
The city is famous for its architecture, palaces, forts and elephant rides. In recent years it's also become a hot spot for bars, cafes, and restaurants.
During Diwali (Hindu festival of lights) Jaipur is the place to be in India. The whole city is decorated with lights and lanterns of different colors. the sweets are also fantastic.
If you do plan on visiting Jaipur, it's worth doing the Golden Triangle tour, which includes Dehli and Agra with sights such as the Taj Mahal.
A good resource to look at for things to do in Jaipur is this post by Tripsavvy, covering all of the heritage sites as well as a couple of surprises.
Where to go on holiday in December? Austria – Mayrhofen
Weather: Sunny & Cold, -1°C (30.2°F) and 5°C (41°F)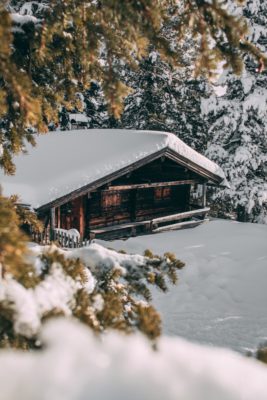 If you're looking for a white Christmas, this is the destination. for you. Famed for skiing, Mayrhofen has plenty of other activities as well.
From the Altitude Comedy Festival to the Advent Wonderland for kids, its got a lot going on.,
The Comedy Festival, in particular, is worth traveling for attracting people from all over europe , show casing great Comedians from far and wide.
Snowplaza, have a good resource on skiing in Mayrhofen that you can find here
In Conclusion
We really hope that you've enjoyed this article. As well as giving you a view of countries that are hot now, we hope we've also given you some useful suggestions for places with lots going all year round.
Wherever you go, whatever you do the most important thing is to have a great time.
Have you got any recommendations?
We hope you enjoyed our article, feel free to check out some of our other content: