Birmingham is the UK's second city. It's easy to see why. The city has a rich history, has so much to offer right now and we can't wait to see what the future holds in this amazing city.
So what is Birmingham famous for?
Bullring, Grand Central & The Markets
Great Places to Eat & Drink
Historical Hot Spots in the City
Botanical Gardens
Jewellery Quarter
Cadbury World
Think Tank
The Balti Triangle
Bull Ring, Grand Central & The Markets
Bullring Shopping
If you love shopping, then this is the place you need to visit. It was brand spanking new in 2003 but you wouldn't be able to tell, it's been so well maintained.
Although now it's been around a while, it still provides one of the best shopping experiences, with everything you need in one place, from department stores to great places to eat, you'll be sure to find whatever you're looking for. If you want to check out what shops, restaurants are here, check out the official Bullring and Grand Central website here.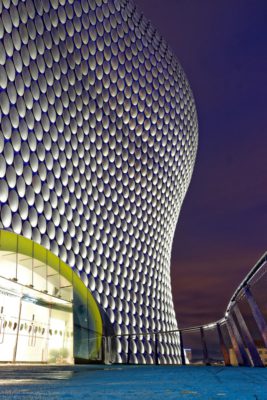 Interestingly, the area has been known as the Bullring since the 12th century, which has been a site of markets since then. The landmark symbolizing the city can be found in front of the Bullring shopping center – the Bull, you can't miss it.
The Bullring name originates from a corn market on site. The Bullring part refers to the green part of corn that was used to bait the bulls before they were slaughtered. A bit morbid, but true…
Grand Central
This is the connection between the Bullring and Birmingham New Street station. It opened in 2015. It's definitely worth checking this place out. You'll be surprised at how 'grand' it actually is. It definitely sets the tone for Birmingham as a place to live and work outside of London. There are so many restaurants and shops (more than 60 stores), you will be spoilt for choice.
The Markets
Outdoor Market
Next to the Bullring lies the Outdoor Market made up of more than 100 stalls selling fruits, vegetables, and household items. The variety is huge and still to this day is very popular. In fact, I used to shop there every week when I lived there.
Opening Hours: Tuesday to Friday: 9 am to 5 pm, Saturday: 9 am to 5.30 pm.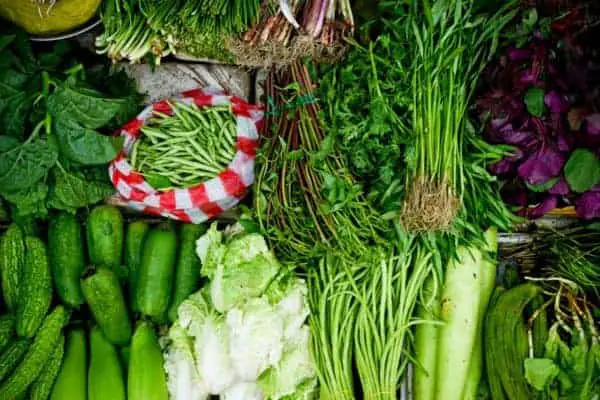 Indoor Market
The Indoor Market closely located next to the Outdoor Market contains one of the UK's largest fish markets. The variety of fish, poultry and other produce is enormous as well as more fruit and vegetables on offer in addition to the Outdoor Market. You can also find here clothing and household items stalls.
Opening Hours: Monday to Saturday: 9 am – 5.30 pm.
Rag Market
This is a world-famous market also located within the Bullring area. Hosting more than 300 stalls, this market is famous for its fabrics. This market is one of kind and also sells other items such as fancy dress (really popular with students), craft supplies, stationery, accessories and vintage stalls amongst other things. See what else you can discover by visiting the Rag Market website here. It can be a great place to bag yourself a bargain.
Opening Hours: Tuesday to Friday: 9 am – 5 pm, Saturday: 9 am – 5.30 pm.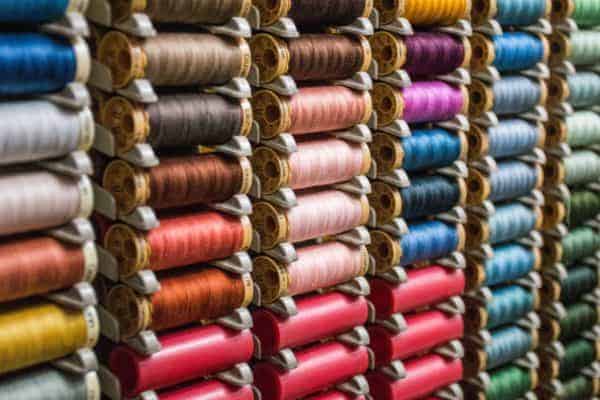 How To Get to the Bullring Area
The easiest way to reach the Bullring is by train. Ticket prices vary but you can check on the national rail website here. You'll arrive at Birmingham New Street Station.
We would suggest getting there by public transport. The city center tends to get very busy and it's just not worth driving. You'll be sitting in traffic and then paying premium prices for parking if you want to park nearby.
Great Places to Eat and Drink near the Bullring
Bacchus Bar
Located in Burlington Arcade, a 10-minute walk from the Bullring, this restaurant has class and is surprisingly quirky too.
The restaurant is below ground and has a really cool medieval vibe about it with old suits of amour, big chandeliers and old drink goblets on display.
The food is hearty, serving a good selection of pies and other British favorites.
Have a look at the menu and booking here on the Burlington Arcade official website.
The Lost and Found
In our opinion, this is one of the best looking restaurants/cocktail bars in Birmingham. I think it's fair to say that it has a bit of a secret garden/library feel about it. You'll know what we mean when you go there.
For lunch, we'd definitely recommend it, but make sure you book in advance as it gets busy. We wouldn't recommend it for dinner as by night it's a trendy cocktail bar. But the cocktails are awesome.
We actually went there for our first date..awww..anyway let's move on.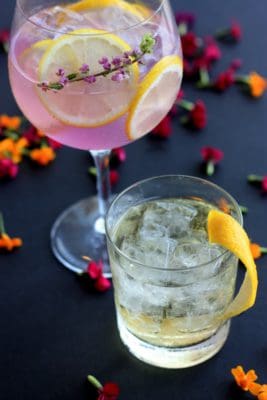 The Old Joint Stock Pub & Theatre Venue
This impressive pub was once the site of the Birmingham Stock Exchange. Famous for its beer, it's pies and general decor it's somewhere you've got to see.
The serving bar is pretty cool too. You can see the slots where trading tickets would have been exchanged as well.
To add to the quirkiness of this place, they also host black and white theatre nights which we thought was really cool too.
If you want to know more, check out this link to The Old Joint Stock Pub & Theatre Venue website here where you can find out more.

Historical Hot Spots in the City Centre
Library of Birmingham
Opened in 2013, this is the largest public library in the UK. It's truly an impressive inside and out.
Even if you're not a reader, the staircases and overall structure is worth going to see. We thought the maps room was pretty cool. In this room, you can look at Birmingham 50 -100 years ago versus what it is today. The city has changed a lot!
We would say aside from having plenty of choice of books on offer, the two best bits about this library are the Shakesphere Memorial Room and the views of the Birmingham skyline from the Secret Garden on the 7th floor are not to be missed. And the best thing is it's all free!
Opening Hours: Monday to Tuesday – 11 am – 7 pm, Wednesday to Saturday – 11 am to 5 pm, Sunday – closed.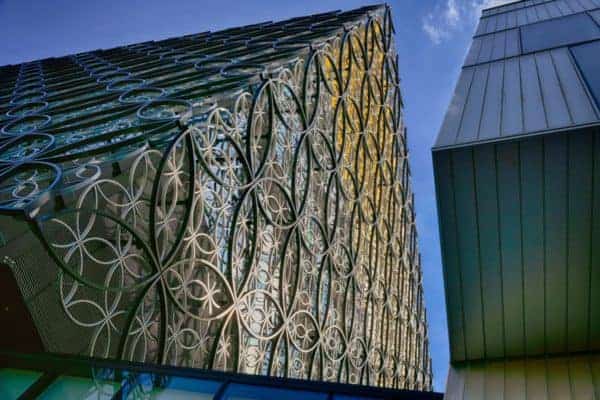 Birmingham Museum & Art Gallery
This is located in the heart of Birmingham. You can't miss it! It's as impressive on the outside as it is on the inside. There are loads of galleries and exhibitions on offer. They also host events throughout the year. Check out what's on here on the official website. This is another Birmingham attraction that is free. For some exhibitions, however, there may be an additional cost.
Opening Hours: Monday to Thursday – 10 am to 5 pm, Friday – 10.30 am to 5 pm, Saturday to Sunday – 10 am to 5 pm.
St Martin's Church
Located in the heart of the Bullring area lies St Martin's church. It is a Grade II* listed building, which was built in 1873. This was after the original church was demolished which dated back to the 13th century.
A lot of Birmingham's original architecture was demolished during the UKs World Wars so if you're after a bit of Birmingham's history, this building is one that you should check out.
It's so conveniently located between the Bullring shopping center and the outdoor markets, we definitely recommend have a little walk around if you're shopping anyway.
Here's a link to the official St Martins in the Bull Ring page if you want to find out more.
Opening Hours: Monday to Saturday: 10 am – 4.30 pm, Sunday: 9 am to 7 pm.
Town Hall & Symphony Hall
The Town Hall is situated in Victoria Square and is an excellent demonstration of Roman architecture. Today, it is a venue for many events, such as conferences, concerts, and graduations (in fact, my wife graduated there). The Town Hall was opened originally in 1834, one of the first in the UK. Throughout the 1990s and 2000s, extensive renovation work has been carried out.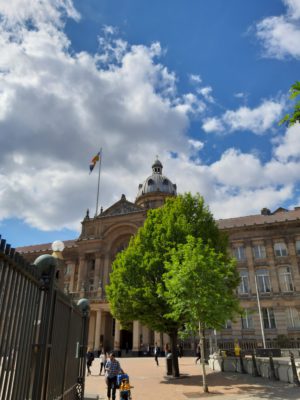 Symphony Hall is located around a 10-minute walk from the Town Hall. This is another concert hall, just a much more modern one. It was opened in 1991 by the Queen, not sure if she's been there since.
The Symphony Hall hosts events, such as concerts, conferences, and other shows. While not as aesthetically pleasing (in our opinion) on the outside as it is on the inside, Symphony Hall falls into the top 10 of venues to have the best acoustics in the world, however, it is number 1 in the UK. If you're a music fan, it's definitely worth a visit.
So if you are visiting Birmingham, it's worth checking out if there are any shows worth checking out. You can use this link to the official symphony hall website here.
You can walk through the Symphony Hall on your way to Brindleyplace, where you can find some nice bars and restaurants. These include Cafe Rouge, Slug and Lettuce as well as Pitcher and Piano.
To see what's on offer the Town Hall and Symphony, check out their official website here.
Cathedral Square & Colmore Row
Cathedral Square is the home of St Philip's Cathedral. The surrounding area is a great site for lunch. Here on Colmore Row, not only do you have a great picnic spot in the summer but you're also right in the center of..well Birmingham.
During the week you'll see people who work nearby having a stroll or lunch and on the weekend you tend to find couples and families.
Colmore Row is an iconic street in Birmingham, with over 20 listed buildings just on this stretch of road. Its also traditionally Birmingham's more prestigious business address. It's not uncommon to see Ferraris and Lamborghinis taking up all the parking on this street.
Colmore Row, represents the posher side of Birmingham, with its designer boutique shops and bars such as The Alchemist and Chameleon (which isn't far from Colmore Row).
How to get to Birmingham's Historic Hot Spots
By Train: Choose Birmingham New Street or Snow Hill stations. These are both less than 10 minutes' walk away.
By Metro: Get off at the Birmingham Town Hall stop and you'll be less than 2 minutes walk away.
By Bus: There are a number of buses which stop close to the museum. Check out which buses here on the Birmingham Museums website.
By Car: Major motorways close to the city center include the M5, M6, and M42. There are car parks in and around the city center but the nearest one to the museum is the Town Hall Car Park. It's probably more convenient to get in by public transport in our opinion. It's best to avoid traffic!
Botanical Gardens
If you love going for walks, then this one is for you. Partner this with some awesome scenery and you'll have a wonderful time strolling through the gardens. Spread across 15 acres, and filled with all kinds of plants, trees, and flowers, there much to see. And it doesn't stop there, there are glasshouses and the butterfly house to explore. You can also take advantage of the guided tours that they provide. Check out the official Botanical Gardens website to see what's coming up.
Opening Hours: October to March – 10 am to 5 pm, April to September – 10 am to 6 pm (weekdays) or 7 pm (weekends). Closed on Christmas Day and Boxing Day and closes at 3 pm on Christmas Eve.
The last admission is 30 minutes before closing time. Car parking is £2 for non-members and if the car park is too busy there's plenty of pay and display car parks nearby.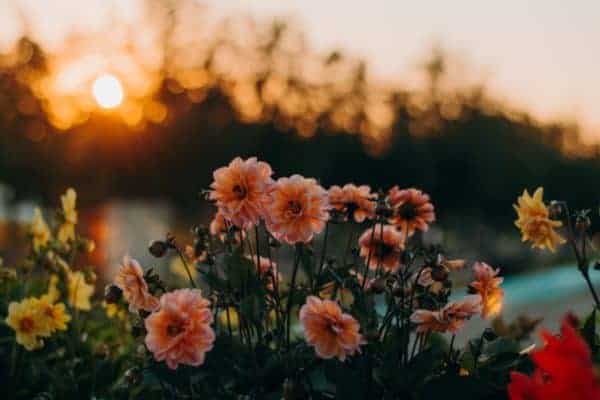 | | Price (with Giftaid) | Price (without Giftaid) |
| --- | --- | --- |
| Adult | £7.50 | £6.75 |
| Child (<5 yrs) | FREE | - |
| Groups (minimum of 10 adults) | £6 per person | - |
| Groups (minimum of 10 concessions) | £4 per person | - |
| Concessions: Child (>5 yrs), Students (with ID card), Seniors, Disabled & Helpers | £5.25 | £4.72 |
| Family (2 adults and up to 2 concessions) | £22.00 | £19.80 |
Jewelry Quarter
As the name suggests, this is an area in Birmingham boasting hundreds of shops filled with all kinds of jewelry. It is definitely the UK's number 1 to get the most variety and custom made jewelry.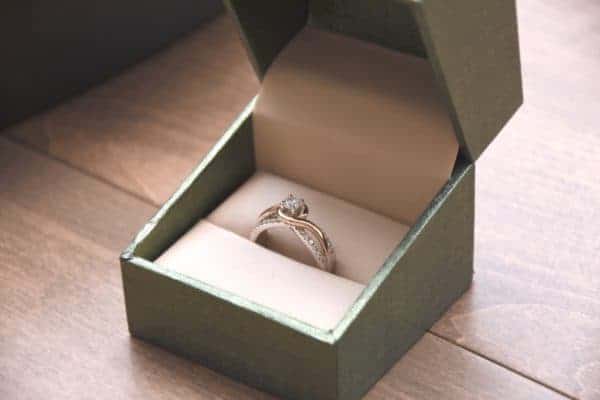 How to Get to Get to the Jewelry Quarter
It's super easy to get to by public transport. Either hop on a tram from the city center (Grand Central Metro Stop) and just over 10 minutes, you'll arrive at the Jewelry Quarter stop. It's a short 5-minute walk to get to the hustle and bustle. Alternatively, you can also catch a train from Snow Hill Station in Birmingham, which is a super quick (about 2 minutes) to reach the Jewelry Quarter.
Price (train): £2.40 one way and a minimum of £2.50 return depending on when you want to travel.
Price (metro): £1.50 one way and £2.30 return.
Cadbury World
Chocolate! This is a must-see, especially for the inner child in you. Who doesn't like chocolate?! Cadbury World first opened in 1990 and since then it has been offering a chance for visitors to learn about their history by going on their self-guided exhibition tour. Don't worry, it's not just a boring history lesson if that's not your thing. There is a great mix of activities, including munching chocolate along the way (of course!). We won't give it away too much, but you can experience the 4D cinema, watch the chocolatiers at work and there's even a great play area for kids.
| Adult | £18.00 |
| --- | --- |
| Child (5-15yrs) | £13.25 |
| Students | £13.65 |
| Seniors | £13.65 |
| Child (<4 yrs) | FREE |
Top Tip: Buy online and save even more.
Check out the opening times on the Cadbury World website.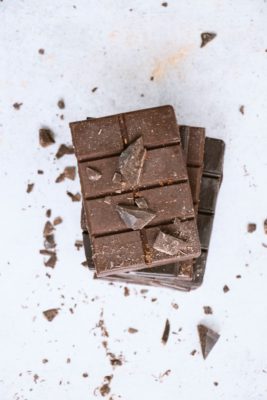 ThinkTank
This is Birmingham's Science Museum. This is one to enjoy with the kids. Most days there is some sort of event happening, some which need to book in advance and sometimes booking isn't required. Check out what's events are happening on their website here. Some of the highlights of the museum include the 4K Planetarium and the Science Garden. Packed full of history and a great place for learning (not just for the kids), this is a fantastic family day out.
Opening Hours: Monday to Sunday – 10 am – 5 pm 7 days a week (including bank holidays) with the last admission at 4 pm.
| | On the Door | Online |
| --- | --- | --- |
| Adult | £14.00 | £13.00 |
| Child (3-15 yrs) | £10.25 | £9.25 |
| Child (<3yrs) | FREE | FREE |
| Seniors (>65yrs) | £12.00 | £11.00 |
| Students (>18yrs) | £10.25 | £9.25 |
| Benefits | £10.25 | £9.25 |
Prices do not include Planetarium tickets. This is an additional £2.50 per person.
The Balti Triangle
So, next, something for the foodies. Birmingham is famous for its Balti Triangle. There are dozens of restaurants spread Birmingham – Ladypool Road, Stratford Road and Stoney Lane serving up delicious 'Balti' dishes. These are of Pakistani Kashmiri origin. A traditional Balti dish is one that is served in the same steel wok shaped dish it's been cooked in. These recipes were developed over 40 years ago!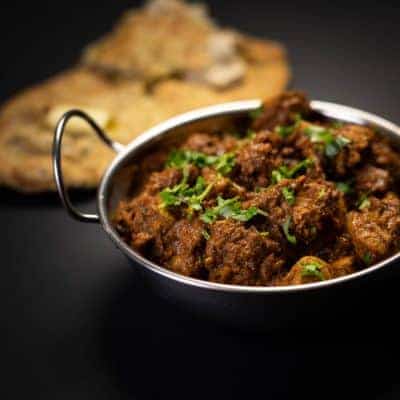 The most iconic balti restaurants include Adil's. This is known to be the original birthplace of the first balti in Birmingham. Al Frash Balti House is another top restaurant. If you're looking for regal approval, this one is for you. It seems that Prince Charles' son-in-law, Tom Parker-Bowles reviewed the food here back in 2015. Lastly, Shabab Balti House featured in an episode of 'Hairy Bikers Chicken and Egg' where the Hairy Bikers learned to make their very own Balti.
Birmingham Live recommends the following dishes from these restaurants:
Adil's: Chicken and mushroom balti, chicken jalfrezi.
Al Frash Balti House: Lamb and aubergine balti cooked in coconut oil.
Shabab Balti House: Chicken and spinach balti.
You now know why Birmingham is Famous…
We think that Birmingham is a great city to explore. It has so much to offer and can only get better.
We've given you a few places to check out, so go forth and enjoy them for yourselves. And if you do find anywhere new, we'd love to hear about them.
We hope you enjoyed our article, feel free to check out some of our other content: