Traveling to Europe for the first time is so exciting, but it can be a little bit daunting, hopefully, we can help you out here. We've done our fair share of traveling all over Europe so hopefully, our top picks of places to visit will help you decide. We've also got some insider tips too.
So, what are the best places to travel in Europe for the first time? Generally, Barcelona, Paris, Amsterdam, and London are must-visit places but depending on the season, other places are good too.
Season
Best Month
Best Places to visit in Europe
Summer (Jun-Aug)
August
Italy – Brescia (Lake Garda)
UK – London
Spain – Barcelona
Winter (Dec-Feb )
November
Austria – Salzburg
Lanzarote – Playa Blanca
UK – Edinburgh
Spring (Mar-May)
April
Netherlands – Amsterdam
France – Paris
Autumn (Fall) (Sep-Nov)
September
Italy – Venice
France – Nice
Germany – Berlin
Europe in Summer – Best places to go on your first trip
Brescia (Lake Garda), Italy
Nearest Airport: Bergamo Airport
We love Italy at any time of the year, but Summer in Brescia is a brilliant way to explore the North of Italy. As well as being within 1 hour of Lake Garda.
If you want to get away from the crowds, avoid the high holiday rates but have access to Lake Garda, Lake Iseo, and Verona, this is the place for you. We were lucky enough to visit last year.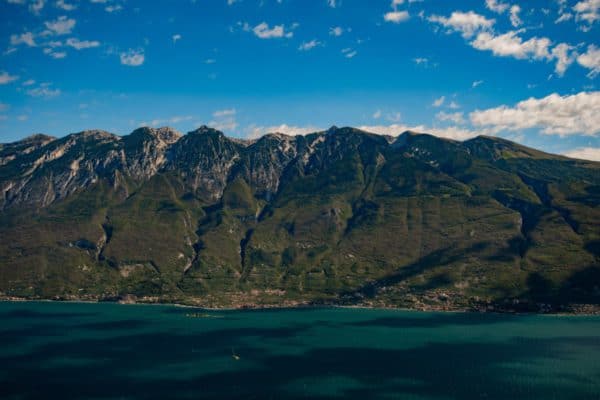 Top things to do in or near Brescia
Monte Baldo (Lake Garda) – The cable car trip to Monte Baldo should not be missed. Definitely the highlight of our trip to Lake Garda. It's the best view of the lake you'll have.
Visit Lake Iseo – A gorgeous lake – more picturesque than Lake Garda in our opinion. Take a boat trip (a 10-minute ride) on to the neighboring island to eat some Lake Fish.
Brescia Castle – For a bit of history, stunning views, check out Brescia Castle and neighboring churches. Brescia is generally great for, its history, restaurants, and proximity to Verona and Lake Garda. Lake Como isn't too far away either.
Have a read of our article titled Is Brescia worth visiting? where we have details of places to go and see around Brescia including Lake Garda. We cover where to stay, which airport to fly into and where to eat.
London, UK
Nearest Airport: Heathrow Airport
London is in full swing at this time of the year. From music festivals, to pop up food fairs, sporting events, street parties, and carnivals. There's something for everyone at this time of the year.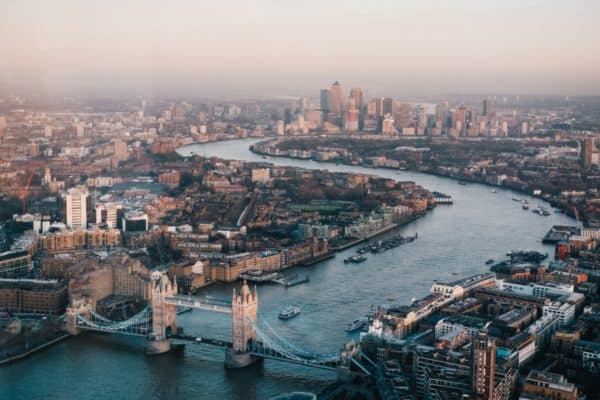 Top things to do in London
West End Theater – We have literally never seen a bad show in the West End in London. Whether it's a popular production like the Lion King or a lesser-known production, you are guaranteed to have a great time.
London's landmarks like the London Eye, Big Ben and Buckingham Palace are also worth checking out. It's also a great time to experience pub culture, little Venice and the Greenwich Observatory, where Greenwich Meantime was invented!
The Greenwich Observatory is a great picnic spot and isn't far from Cutty Sark, one of London's oldest transportation ships that you can go on board. It's a great day out.
Londons Food Markets, Restaurants, Festivals, and nightlife – We've linked to articles below where we go into detail on these topics, but to put it simply, London is exploding with fun at this time of the year.
The Views – London is one of the most beautiful cities in the world, and it would be a shame if you missed the opportunity to see the city from a height. For a free view, we'd recommend Heron Tower. For a paid view from London's tallest building, the Shard is the place to go. Again the articles below have more information on this.
Here's a guide on how to enjoy London like a local, for more ideas of things to do in London. We cover everything from places to visit as well as places to eat.
As promised, here's an article on the best areas to stay in London. We cover the best areas to stay depending on what you're looking for i.e landmarks, nightlife or value for money.
Barcelona, Spain
Nearest Airport: Josep Tarradellas Barcelona-El Prat Airport
Barcelona is potentially my favorite city in Europe. Architecturally it's gorgeous and bright. You can literally amuse yourself just wandering around.
The Spanish people are great too, despite what you may have heard. Make sure you watch out for siesta which usually occurs between 2 pm-6 pm. It's pretty hard to eat at these times.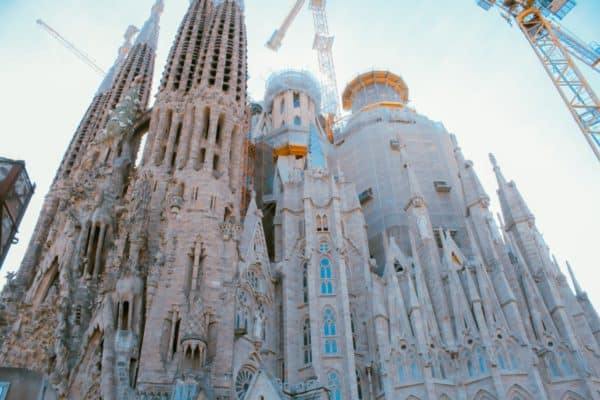 Top things to do in Barcelona
Visit some gorgeous historical sights such as Sagrada Família . This is Barcelona's famous unfinished Basilica. Construction started in 1882 and is anticipated to be finished in 2026!
Why is it taking so long to finish building Sagrada Familia? Beats me, but Gaudi was the Chief architect of the Basilica before he passed away.
The progress is slow, but the attention to detail is crazy. Checking it out whilst you're in Barcelona is a must! Even though construction is ongoing, you can still go inside and check it all out.
Barcelona is known for its nightlife as well. You may have heard of Las Ramblas, a famous street known for its nightlife. Probably the most known street for nightlife amongst tourists. If you're looking for a local feel, check out the Gothic quarter where you'll find the locals as well as some cool British and Irish pubs.
Don't forget the tapas and paella – Spanish food is fantastic!
To be honest, if you're part of a couple or a group the best thing to do is hire a local tour guide to take you around the local tapas bars as well as a bar crawl.
Not only will you see the best of Barcelona's nightlife, but you'll get some great local information too. Costing around £12 ($16) per person, it's reasonable too. Here's a link you can use to book your guide from getyourguide.com.
Don't forget that Barcelona is a coastal city, and the beaches are brilliant too. We haven't even mentioned the famous football club they have. Go on a stadium tour or go see a game. Here's a link to the official Barcelona football club website to find out more.
How long would it take to drive between UK, Brescia, and Barcelona?
Here is what google maps say. 3003km/30 hours. As you can see you have many other potential stops too!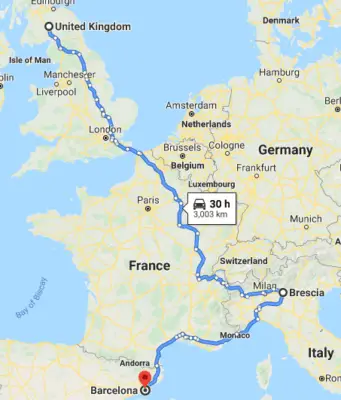 Europe in Winter – Best places to go on your first trip
Salzburg, Austria
Nearest Airport: Salzburg Airport W. A. Mozart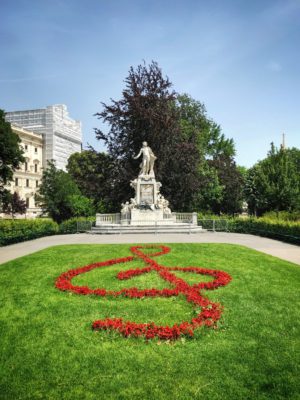 Salzburg can be considered the unofficial home of classical music. It is after all the birthplace of the one and only Wolfgang Amadeus Mozart, and the filming location of The Sound of Music.
It could be the most perfect place to visit during Christmas time, although there's plenty to do all of winter to be honest. Heard of the Christmas carol Silent Night? Well it was invented in Salzburg, Yep it's true.
Top things to do in Salzburg
Explore Mozarts Birthplace – This kind of goes without saying. He actually had two homes in Salzburg. One where he spent his early years and another where he spent his teens. Honestly, the tour itself is a bit bland, but you owe it to Mozart to go, or not…see how you feel on the day.
Admission fees are around 12 Euros per person, 25 Euros for a family. Here's a link to the official Mozarteum website for more information (Yes it's actually called that).
Christmas Markets – We are all about the festive cheer and Salzburg has it in spades at this time of the year. Try and visit late November if you can as it gets pretty busy in November. Salzburg has a few Christmas markets.
Unsurprisingly, the main Christmas markets in the center of Salzburg tend to be a bit more expensive than those further out. Try the hot chocolate if you go at this time of the year, it's delicious!
For a view of the different Christmas markets over the course of the year, here's a link to the official Austria info website detailing locations as well as opening and closing times.
The Sound of Music – Hunt down the filming locations of the iconic film. If you are a fan, this should be very fun for you. You can actually go on a tour. For more information and booking in advance, if you want to, here's a link to getyourguide.com, for more information.
Culture – From Mozart Music concerts to Modern Art Museums to the beautiful buildings such as Salzburg Cathedral, the place is oozing with awesome cultural history.
It's just a pretty place – It's one of those places that's just perfect at Christmas, the lights and the general vibe is just great.
From more general information about Salzburg, we found this resource, written by our fellow travel blogger, a Lady in London, to be a useful guide on things to do in Salzburg.
Playa Blanca, Lanzarote
Nearest Airport: César Manrique-Lanzarote Airport
For a bit of sun in the winter, Lanzarote is a great destination to travel to, and you should be able to get a good deal too at this time of the year.
Lanzarote is not just about the sun. If you are a keen cyclist, love your wine or enjoy boat ride or two this is the place for you.
At first glance, and arriving in Lanzarote, you are immediately very aware of the amount of uncultivated/developed land. However, after a couple of days you'll come to realize the look and feel of this place is very intentional.
For instance, you'll notice when driving, there are not many straight roads. The roads are carved quite elegantly as to not disturb the landscape.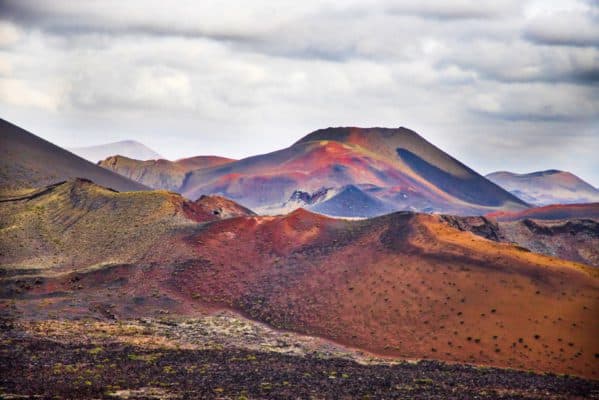 Top things to do in Lanzarote
Lounge on the beach – If you are looking for somewhere to spend a couple of days relaxing by the beach for a few days, this is a good place to do it. You can also try some activities like jet skiing, or taking a ride on a pedalo.
Fire Mountains in Southern Lanzarote and Vineyard tour – This tour is fantastic. Not only do you get a view of some man-made geezers, which are pretty cool by the way, but you also get taken to a vineyard too. at a cost of 29 Euros per person it's not too bad and you get a free glass of wine!
The Teguise Market and Casa Museo César Manrique  – The Teguise markets are worth checking out for some local food and wine and the Casa Museo César Manrique is a museum dedicated to the man responsible for Lanzorotes unique volcanic winding road landscape.
We wrote an article following our trip to Lanzarote which you read here, if you are thinking of going but want more information.
Edinburgh, UK
Nearest Airport: Edinburgh Airport
We love Edinburgh with a bit of a passion. As mentioned in our article on multicultural cities in the UK. It's diverse in terms of its people and things to do, the people are friendly and the restaurant and bar scenes are just great!
Top things to do in Edinburgh
Edinburgh Castle – The castle is a fortress, and boast some of the best views of the entire city. Not only that, it houses the crown jewels.
Visit Edinburgh's Old town and New Town – The old town, is home to the popular tourist attractions such as the Royal Mile, Edinburgh Castle and has a lot the historical charm that you travel to Edinburgh for.
The New Town, on the other hand, has the Christmas markets (in November and December), The shops and modern bars and restaurants. It's fair to say that the Old town is the main pull that brings tourists to Edinburgh, but the New Town is what makes you want to stay.
Don't forget Hogmanay – Hogmanay is a Scottish New Year festival that literally attracts people from all over the world. To the people of Scotland, it's actually bigger than Christmas.
From music to comedy and fireworks, this is the place to be in the UK at this time of the year. For more information on the festival, here is a festival city link for more information.
Scotland is known for its whiskey, most famously – Johnnie Walker. In Edinburgh, it's worth at least grabbing yourself a bottle or two.
If you are a massive Johnnie Walker Whiskey fan, you'll have to travel to the Cardhu Whiskey Distillery (linked to the official Cardhu Whiskey Distillery website), the home of Johnnie Walker, it is pretty far from Edinburgh (about 2.5 hours). Here's a guide from rome2rio on different transportation options.
But on the other hand, if you like your whiskey, wouldn't mind seeing how it's made but want to stay in Edinburgh, the Royal Mile is the place to go. The Scottish Whiskey Experience is probably the most convenient choice. Here's a link to the official Scottish Whiskey Tour for more information.
In our article on Why is Edinburgh the Capital of Scotland? we answer this question but we have also included an itinerary of what we got up to when we visited this awesome city.
How long would it take to drive between Edinburgh, Salzburg, and Lanzarote?
Here is what google maps say. 5840km/76 hours. As you can see you have many other potential stops too! From Spain you'll need to get a ferry to Lanzarote.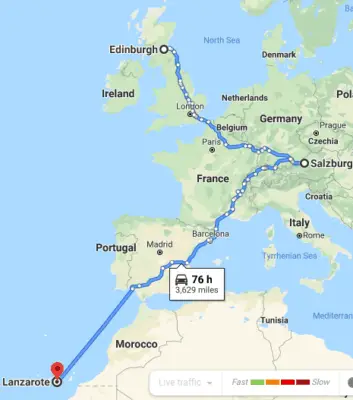 Europe in Spring – Best places to go on your first trip
Amsterdam, Netherlands
Nearest Airport: Amsterdam Airport Schiphol
Spring is the best time to visit Amsterdam. This place is simply the epitome of cool in our opinion. Imagine a place where there are civilized cafes with people enjoying their 'Coffee' (cannabis) responsibly, also an eco-friendly and healthy community where there are more bicycles than people!
Even in the so-called 'seedy parts of town' i.e the 'red-light' district areas are regulated and feel safe to walk around as well.
The weather's good, the flowers are out, and it's not too busy. Amsterdam is also well connected to other cities and countries so if you are planning on touring, this is a great place to start your European adventure.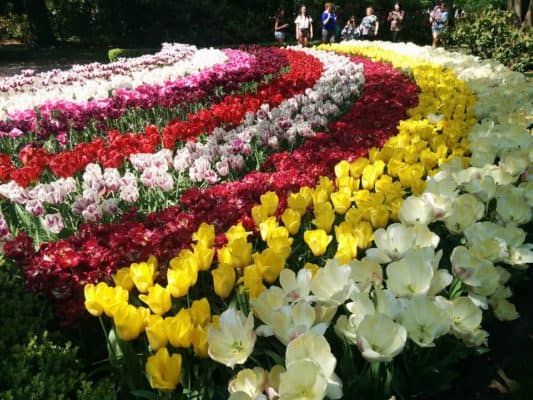 Top things to do in or near Amsterdam
Visit Keukenhof – Only in the Spring, can you visit Keukenhof, where over 1 million tulips bloom yearly. It's an attraction that attracts people from all over Europe. Its touted as the best Spring Garden in the world, and to be honest it's hard to disagree. To find out more here is a link to the officiant Keukenhof website here.
King's Day – If you are in Amsterdam on April 27th, there's a huge street party that happens every year to celebrate the King's Birthday. If you're after a bit of culture, you love orange as a color and you're a fan of Royal's generally it's worth checking out. Here are 10 fun facts about King's Day given by Iamamsterdam.com for more information.
Anne Frank Museum – A somber experience, but a worthwhile one. The house of wartime novelist Anne Frank wrote her book whilst hiding from persecution during World War II. This museum gets over 1.2 million visitors annually. Her house itself is not in the middle of Amsterdam, so you'll need to plan your trip but it's worth the visit. For tickets and information here is the link to the official Anne Frank Museum website.
'Coffee' Shops – So by 'Coffee' Shops in Amsterdam we are talking about the cafes where you can try marijuana in various forms, legally. Whether this is in the form of a cake, a joint or however you prefer to have it. Here's a good resource we found useful, for the top 15 'Coffee' Shops in Amsterdam, the Amsterdam tourist should you want to note some down before your travels.
Heineken Brewery – This tour is worth it. It's not your average brewery tour. You're taken through Heineken's history, their epic advertising over the years. We experienced a bit of nostalgia that we didn't expect for sure. The beer brewing process is more interesting than you think too. You get a free beer too…well free in a sense that it's included as part of the tour.
We had a great time. For more information here's a link to the official Heineken Brewery site.
Experience Amsterdam like the locals do – on a Bicycle – We mentioned before that there are more bicycles in Amsterdam than people, and that's because they love them. You can rent a bicycle on your own and ride around the city, but assuming you're not familiar with the roads, a guided tour might be a better option.
There's a 3 hour guided tour of historical Amsterdam, that's pretty cool where you cover the major sights like Anne Franks house, the Van Gough Museum as well as the Jewish quarter. Here's a link to get your guide.com for more information on this tour.
Travel to Rotterdam – If you feel like just going somewhere different, or just trying out the local transport, take a train ride to Rotterdam. It's roughly about 40 minutes. The city itself is really quirky. It's known for its modern architecture and is the Netherlands' second-largest city after Amsterdam.
The city was basically completely rebuilt after World War II, so it has a really unique feel about it. We used trainline.com to book our tickets to Rotterdam, but you can buy them on the day.
Paris, France
Nearest Airport: Paris Charles de Gaulle Airport
Paris, the city of love has so much to offer besides the Eiffel Tower and the Champs Élysées. The metro is pretty efficient and easy to use. The metro trains have wheels as well as being on tracks which is a bit odd but quirky.
Try and avoid using the taxis if you can, especially when you first arrive. We were ripped off, being charged 50 Euros for a 10-minute journey, when it could have been about 5 Euros had we taken the Metro.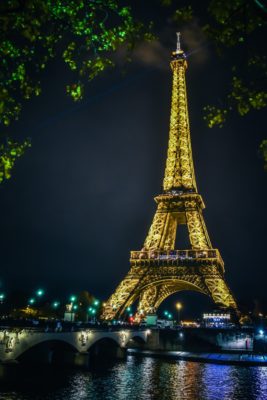 Top things to do in Paris
Eiffel Tower – Taking out time to climb to the top of the Eiffel Tower is definitely recommended if you have the time. However, at certain times, it can get very busy and you could be queuing for hours.
Montmartre – an alternative to get a fantastic view of the city. It's a little village in the middle of Paris, with the stunning Sacré-Cœur (Roman Catholic Church) at the top. There are loads of little restaurants, shops, and artists at the top too. It almost feels like you're visiting a different place.
Major Landmarks – So you may want to check off these major attractions whilst you're in Paris. So for your convenience here's a list.
Arc de Triomphe – An iconic monument built to honor those that fought in World War II.
Champs Élysées – A famous row of shops and restaurants.
Eiffel Tower or (tour de Eiffel) – Initially built for the 1889 Worlds Fair, you have to go
Cathédrale Notre-Dame de Paris – Famous Gothic Cathedral. Following recent fires, the building is in need of restoration, but it's worth checking out the site and area anyway.
Louvre Museum – The building is France's answer to the pyramids, at least walk past it.
Go on a river cruise – At night, the city of Paris is lit up and what better way to enjoy it, then on a boat cruise. We wish that we had gone on this cruise when we visited, but we found out about it too late. Here is a link to a riverboat cruise by getyourguide.com for more information.
Eat the City – Hot Chocolate, Crepes, oysters, snails and frogs legs are all French delicacies. Baguettes, croissants, and macaroons are all French! Paris is the place for you foodies. This list of foods provided by foodie blogger spanishbores, is a good one to have. Some suggestions are obvious but still, you need to tick them all off!
How long would it take to drive between Amsterdam and Paris?
Here is what google maps say. 509km/5 hours 31 mins. This trip really is not that long at all. You could even stop in Brussels. Apparently they have great chocolate!
Europe in Autumn (Fall) – Best places to go on your first trip
Venice, Italy
Nearest Airport: Venice Airport Marco Polo
Venice is the city for romantics and has tons of history. Venetians invented the Silk road, brought spices to the west and were very financially successful in the 1800s. They also invented hair dye (they soaked their hair in their own urine) which is our weird fact for the day.
Anyway, Venice is not cheap but can be a lot more affordable than you think.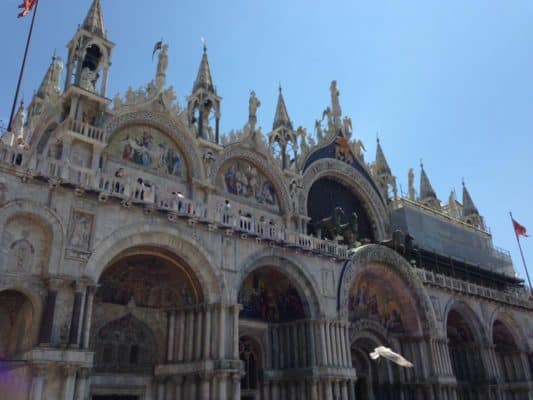 Top things to do in Venice
Free Walking Tours – By far the best thing we did when we visited Venice. With tours in the morning, noon and night covering Venetian culture, history as well as the current state it's the best overview you could hope for.
Gondolas – Take a ride on a Gondola, this is expensive, tour guides make jokes that they are the best paid people in the city. They are probably not wrong. Costing between 80-110 Euros for a 30 minute ride it's not cheap.
St Marks Square – In this area you have the Doge's Palace, St Marks Basilica The Church that has St Mark's body). It took nearly three centuries for this building to be finished. It's also home to the first cafe ever in the world!
For more information and links, we wrote an article you can check out here, titled The City of Venice – Not just a Trip for the Romantics
Berlin, Germany
Nearest Airport: Berlin Tegel "Otto Lilienthal" Airport
Berlin has become a very cool place. It's an important city in World history generally. It is of course where the Berlin Wall originally stood, separating East and West Berlin. Now not only has it got some cool Architecture and history but it also some very cool bars and exciting places to visit too!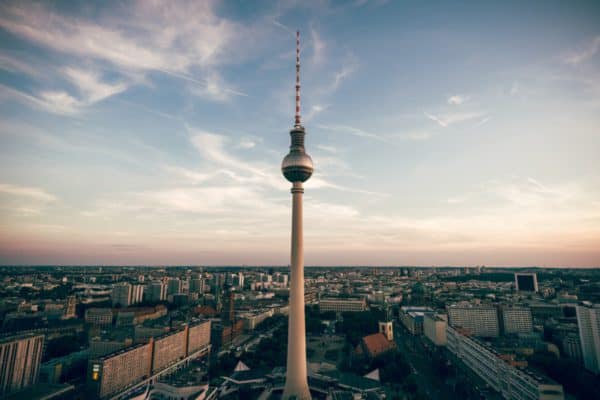 Top things to do in Berlin
Berlin TV Tower – Previously in East Berlin. It is also known as Fernsehturm Berlin and gives you a 360-degree view of Berlin. It can hardly go unnoticed as it is the highest building in the city!
It has a revolving restaurant at the top which is pretty cool. You can have dinner at the top if you like or a desert. In order to go up on the tower and see all of Berlin, the cost is 21.50 Euros. For more information or to book a table for cocktails or dinner here's a link to the official Berlin TV Tower Website.
Reichstag Building & Brandenburg Gate – The Reichstag building is probably the coolest parliamentary building in the world. The Reichstag Dome is one of the most impressive pieces of architecture that I have ever seen! If you do visit, it's free entry but it's worth booking as it's pretty busy. Here is the official Reichstag registration link if you want to go.
Brandenburg Gate is an interesting monument in Berlin. Originally built by the order of a German King in the 1800s, it became a symbol of division and Unification during and following the Cold War.
You can take a tour of the Reichstag Building and Brandeburg Gate together. Here's a link for a guide you can book with getyourguide.com.
The City is brilliant – Berlin is really coming up as a major city. With bars and restaurants, but also great beer, the best way to see the city is through a free walking tour. We look for these wherever we go.
The reason being is they tend to be the most local view of a city you can get, and the most affordable. We say affordable as even though they are advertised as free tours, it is customary to leave a tip. Here's a link for the free walking tour if you want more information.
How long would it take to drive between Berlin and Venice?
Here is what google maps say. 1130 km/11 hours 45 mins. This trip really is not that long at all. You could even stop in Salzburg. Apparently they have great chocolate!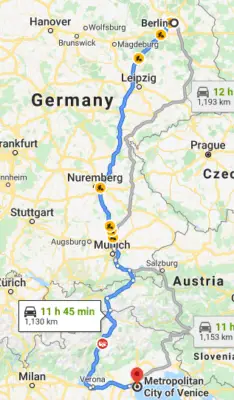 In Summary
We hope we've given you some ideas about where and when to visit in Europe. We've included places that we've been to as we've got the first-hand experience.
Whilst we have recommended cities and places to visit at specific times of the year, they are all still worth visiting in other months too!
Go for variety is what we say when choosing your European destinations. Go for different cultures and weather conditions. they all have their merits.
AND IF YOU GO SOMEWHERE AMAZING…please tell us, because if it's that good, we'd love to check it out too!
If you enjoyed our article, feel free to check out some of our other content on London, the UK as well as when we're abroad.
Here are some of our picks that we hope you will enjoy.