So, you've booked your holiday and you're excited! But there's a lot to do to get yourself and your family organized before you jet off to your AMAZING destination. We've put together a checklist which you can download, stick on your fridge and tick off as you go along, and hope you'll be confident you've done everything you need to to get off to a great, stress-free start to your holiday!
There are tons of things to think about once you've booked your trip to ensure everything is in place before you leave.
Things to check before you book your holiday
Things to do up to 1 month before your holiday
Things to do a day before your holiday
Things to do on the day of travel
We've split this guide in actions you need to take to prepare for your holiday organized by time
View and download your free checklist using the link below
20200404_Holiday_Checklist_To_Do_List-8

Things to Check Before you Book your Holiday
Check your passports are in date
The first thing to do, even before booking you holiday is to check your passport hasn't expired or close to expiry. The best to do is always make sure your passport has at least 6 months left on it before you travel. Then, it's safe to say you won't run into any problems. However, if you have discovered that actually your passport is close to expiry, don't panic. Most countries will accept your passport as long as it's valid, i.e. not expired. Some countries, such as China, Turkey and Egypt require at least 6 months. It's best to check on the gov.uk website, which has some great information on passport validity amongst general travel advice. Click here to find out more. Simply, click on your destination to find out the requirements. If you do require to get your passport renewed urgently, you can apply on in one of three ways:
Online premium service
Paper premium service
1 week fast track service.
You will then need to attend an appointment at your nearest passport office, which will last around 30 minutes. To find out the requirements for the options above, click here to go to the gov.uk website.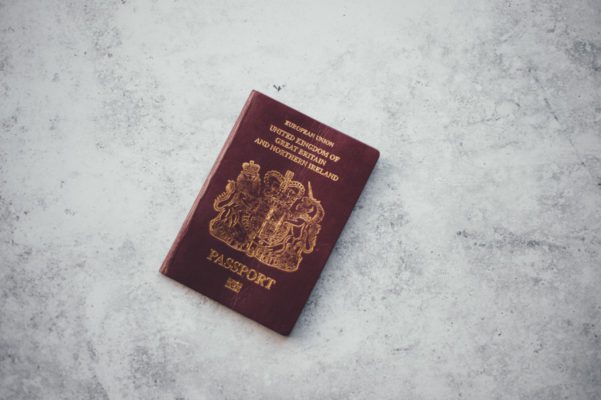 Check if you need to get vaccinations
One of the most important tasks on your to-do list! If you're going to Asia or Africa, it's most likely you may need to get some vaccinations (if you don't have them already).
However, whichever country you're planning to head to, it's still worth checking with your doctor if you are unsure. Make sure you check and get these appointments booked in with your doctor as soon as possible as some vaccinations require weeks or even months in advance to allow your body to develop immunity and some vaccines are also given over several sessions.
For UK, check out the NHS website here to find out more. Your country will have its own process for vaccinations.
Things to do up to 1 Month Before your Holiday
Book travel insurance
It's so easy to get travel insurance these days. ALWAYS get travel insurance. You cannot underestimate how critical this is for your trip. The messes people can get into if something happens abroad can financially and mentally drain you! Don't take the risk!
Anyway, enough of the pep talk. So, if you're a frequent traveler, it's worth getting travel insurance that can cover you worldwide and up to a year. Then you only have to check you're covered every year. This is definitely worth it and we'd recommend putting this reminder in your phone to know when you're close to expiry and need to renew.
It's worth checking if you already have travel insurance with your banks as well. Sometimes, this is a benefit they offer so worth checking out than paying again for travel insurance when it's not required.
If you're traveling on a one-off and you know you're probably not likely to take another trip again soon, it might just be worth getting travel insurance just for this one trip. Also, you can book travel insurance as a single person, couple, family or group. We'd recommend using comparison sites such as Compare the Market to get the best deals. Click here to find get your quote.
If you're you're going to EU country, Norway, Iceland, Liechtenstein or Switzerland, you can apply for the European Health Insurance Card (EHIC). This is a free card, which allows UK nationals to have access to the country's healthcare system. This means if there's a need for you to use this card, it will be either at a reduced cost or even free.
To find out more about what is covered and how to apply for the card, click here to go to the NHS website. It's important to bear in mind however that as the UK is going through Brexit, access to this card may change in the future. But, for now, you can still apply and use the card until 31 December 2020 at least. Then you'll need to revisit the website to see if any changes to this have occurred.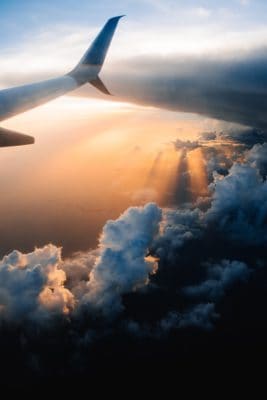 Check and apply for a visa if required
One of the easiest things to forget, (at least for us!) is to check if you need a visa to travel. Depending on where you are coming from, you'll need to check if a visa is required and how to apply. To find out your requirements, click here to go to the Travisa website. You can also check out the links below to determine your visa requirements:
Ensure you have good quality luggage and secure padlocks or built-in locks
Make sure you have enough suitcases for your travel and that they're of good quality i.e. not worn down and zips all working. A good suitcase is definitely an investment. If you buy a good quality one, it can last you for years, so definitely worth spending that little bit more as it'll save you more in the long run.
That being said, we'd even recommend looking at the reviews of suitcases. Of course, many suitcases now come with a built-in locking mechanism, and we'd recommend that over getting a separate padlock and key.
Why? Well, it's so easy to lose the tiny key to your suitcase or misplace it. If you can just remember a code that is a special date for example, it's one less thing to worry about.
If you've got a suitcase that looks pretty generic, it's always worth tying a piece of bright/patterned material around the handle so you can easily identify it.
Our top tips for buying a suitcase:
Ensure it's fairly lightweight, you're only going to add to the weight once you start filling it!
Be a four wheeler – it's easier to manoeuvre
Ideally has a built-in lock
Is of good quality i.e.sturdy, waterproof, good zips that don't get stuck.
Try to get one with a padded handle, just for that extra comfort, especially if you're going to be dragging it around for a while.
Finally, try before you buy!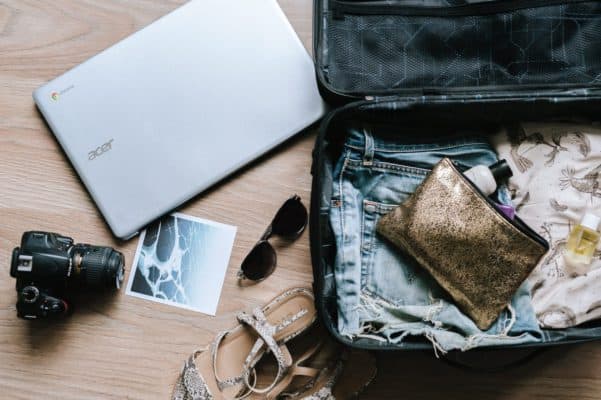 Check your luggage allowance is sufficient
Make sure you double check your luggage allowance in advance and if you think it's not enough, then update your preferences with your airline. If you think you'll only be over by a kg or 2, then it's probably not worth paying that extra fee, as they'll let you off usually.
But if you know you definitely need for example, 10 kg extra allowance, it's best to upgrade to this option well in advance so you're not hit with the charge at the airport when checking in your luggage. And it's likely to be a lot more than if you'd just paid upfront!
However, that being said, we think it's always good to pack as light as possible. It's less stress when going on holiday as well as when returning and and you'll have less laundry! How many have you gone on holiday only to return with a suitcase full of unused clothes because 1) you over packed or 2) you've just done major shopping on holiday and wore all those clothes instead?
What's the worst that's going to happen if you didn't pack that extra t-shirt? Nothing! – go out and buy in the midst of your holiday if you really need it.
We'd also recommend, if possible, actually aiming to pack so your luggage weight is under the airline's requirements. Therefore, you can be confident you've got some extra room for anything you decide to bring back with you.
Check hand luggage requirements
It's important to check your hand luggage requirements i.e the size and weight allowed. If you're flying on budget airlines, they tend to be more stricter with the luggage allowance, sometimes even make you test whether you bag fits into their holder. For long haul flights, they're generally flexible with your hand luggage, but we do recommend checking the requirements beforehand so you're not hit with any surprises.
Also, if you've got liquids, ensure you check the limits for these. As a general rule, you shouldn't exceed 100 ml. For the UK (and other countries) you will be required to take out your liquids before it goes through the security scanner, therefore just put your liquids in a plastic bag beforehand and leave near the top of your luggage so you can easily access it when you need to get it out.
It saves you faffing about at the airport trying to find all your liquids and put it into a plastic bag. You can find out more about the UK requirements on our article here. Things we think you should remember to pack in your hand luggage:
Pen – always useful, especially if you're flying international and you'll need it to fill out the arrival card given to you on the plane
Puzzle books – a great alternative to the TV (if you have one)
A good book
Snacks – the prices for snacks on board are usually very expensive
Hand sanitizer
Tissues
Paper documents
Phone
Wallet
Keys
Travel pillow
Good headphones
Extra jumper – it can get chilly on planes!
Phone charger
Powerbank for charging your phone
Medication (if required) and associated doctor's letter
Valuable e.g camera, jewelry, tablet, laptop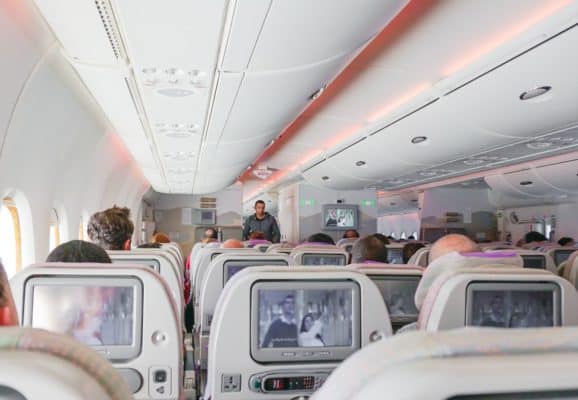 Print off all your documents AND save electronically
With this ever technological – evolving world we live in, it's great that so many documents can be saved and accessed electronically. We think that if anything can be transferred to electronic, such as boarding passes, then go for it!
But, it's always great to have a back up – i.e. good old-fashioned paper. We always make a habit to print off all our documents to ensure we have a copy of everything. We'll use the electronic versions on most occasions, but sometimes it is easier just to pull out some paper then be endlessly scrolling through your phone to find the required information!
Also, you don't have to worry about your device running out of charge. We've listed some documents below that you may need to remember:
Boarding passes
Visa documents
Vaccination list
Driving license
Rental car hire documents
Hotel information
Transfer information
Airport parking confirmation
Travel insurance
Flight information
Lounge access documents
Driving instructions if you're hiring a car
List of emergency contacts
So, as well as paper above, it's great to have the electronic versions to hand. There are apps for everything these days, so ensure you've downloaded these on your phone, for example for your airline app for boarding passes.
Any documents that have been emailed to you, such as flight or hotel confirmations, save them in a separate dedicated folder as soon as you receive them. That way, everything to do with your trip is in one place and super easy to find. If you're going on a long trip to multiple destinations, it could be worth also creating sub folders to save the documents in the relevant folder.
We know, we are organisation nerds! We also find it's useful if you're travelling as a couple, family or group, that at least 2 of you have all of this information, just in case one of you has your phone on low battery or even if you've misplaced or lost your phone (unfortunate but can so easily happen!).
Ensure you have the correct and enough plug adaptors
There has been so many times, where we have ended up at the airport and realised, we forgot to pack plug adaptors, you are instantly reminded when walking through the shops. There are great options available for plug adaptors, you can get some that are multi-functional and work in different regions of the world.
We'd recommend getting one of these so you don't have to get a new adaptor every time you travel to a different country. Check out one of these here on Amazon. Also, if you're traveling in a group, one will definitely not be enough (probably not enough even if you're travelling alone!), therefore, think about how many devices you have and which you will probably have to charge/use at the same time, then buy as many as you need!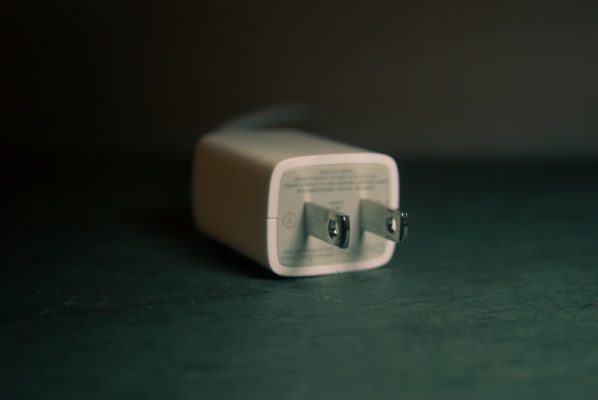 Buy some travel accessories
We say invest, as some of the travel accessories on offer are really clever, useful, worthwhile items to include to make your trip that little bit more stress-free. They've definitely made our life easier anyway.
Some of our recommendations include the following:
Decide how you will get to the airport
Check the time of your departure and then work out what time you need to be at the airport, then add a little extra time to account for any unexpected delays. Then you can work out what the viable options are for you to get to the airport. We've listed some options below:
Parking at the airport – book you airport parking and know how to get to the terminal.
Use public transport i.e. train, coach, bus, book your travel in advance to get the best deals.
Book a taxi or use Uber.
Ask a friend or family member to give you a ride in advance.
It could be worth booking a hotel near the airport and staying there a night before you travel if you've got a early flight or if you have a long journey to the airport.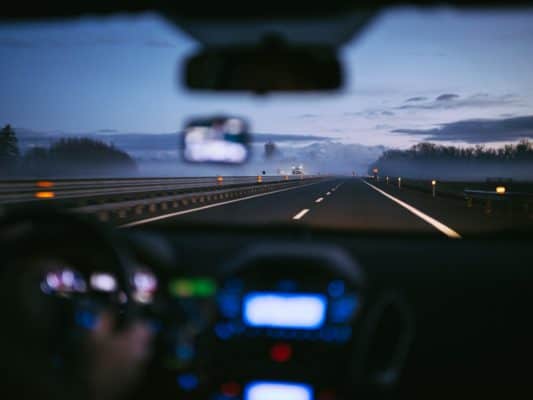 Ask a neighbor or family or friend to keep an eye on your home
When you're going away, especially if it's for a long trip, it's only natural to be concerned about your home. If you have a trusted neighbor, a family member or friend who lives close by, it's worth asking them to keep an eye on your home, water your plants, collect your post.
Organize any arrangements for pets
If you have pets, it's best to organise where they'll be staying while you're away. Of course, this depends on what pet you have! You can see some options below:
Ask a family member or friend to pet sit.
Leave the pet with a family member or friend.
For dogs and cats you can put them in kennels and catteries
Of course, there's always the option to take them with you (again, obviously depending on what pet you have!), but you'll have to see what the requirements are. Pets by Plane is dedicated to help pets travel, click here to find out more. You can also find out more here on the Post Office website about individual airline requirements.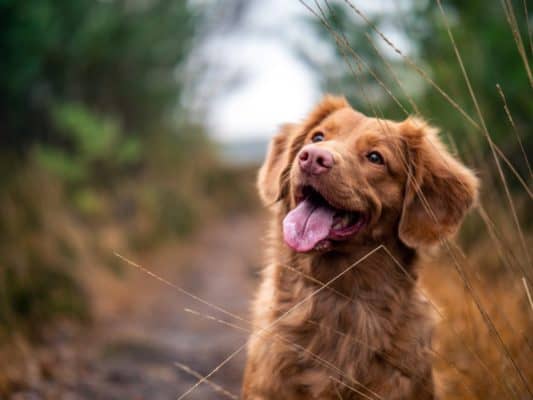 Ensure your holiday clothes are ready to pack
Around a week before, it's a good idea to get out all the clothes you plan to take with you and ensure anything that needs washing is washed, ironed, folded and ready to go. The last thing you want to be doing a day before your flight is laundry! And, you also know you have enough time to go shopping for clothes if you feel like you're missing something.
Do your research
It's a great way to get excited about your holiday! You can find out if there are any festivals that will be on when you're in town, any other special events, read reviews of tours or activities and plan what kind of things you want to do while on holiday. A lot of the time you can just book tours etc when you get to your destination, as it tends to work out cheaper, but it's always worth checking if you can book some trips before you travel if it's for something that is at risk getting sold out.
And it's not just about googling. Talk to friends, family about their experience if they have traveled to your destination before. It's worth getting those tips! And even better, if you know someone who's actually from that country, local advice is the best of all.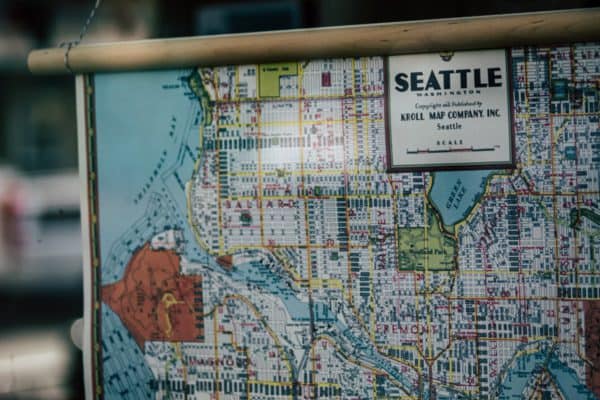 Arrange travel from when you get there to the hotel
Ensure you've put some arrangements in so you know how you will get from the airport to your hotel, if it's not already been booked. For example:
Public transport i.e. bus, coach, train, metro – look up and print out the routes beforehand.
Book transfers, decide whether you a normal transfer o private transfer.
Book a taxi.
If you're being picked up by family or friend, ensure they know your flight details.
Arrange time off work
Whatever industry you work in, make sure you make this a priority! Especially if you're traveling at the time when most people will also be taking holidays i.e. summer holidays or Christmas.
The last thing you want is to not get your holiday approved because there's too many people already off on holiday at the same time! You may also miss out on the best price for your holiday if you have to change your dates to accommodate for work. Nobody wants to do that!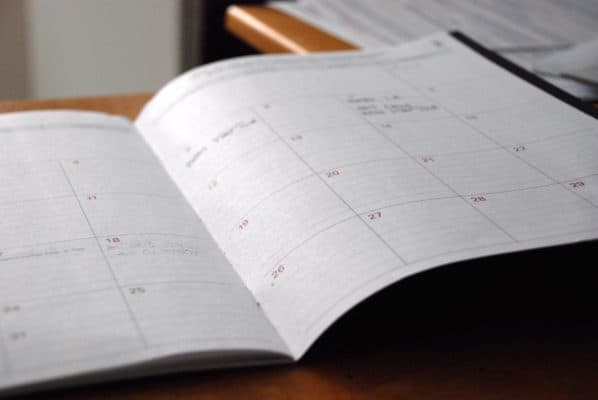 Get travel currency
There are lots of ways to organise how you will be spending money in your chosen destination. And this really is dependent on where you are going. You don't have to take ton of cash with you.
If you take a debit/credit card, it's worth letting your bank know in advance that you'll be traveling so there's no issues of them blocking your card when you're abroad, although this is less of an issue these days.
We use the Post Office Pre-paid Money Travel Card, which we've found to be super useful. It can be used in more than 200 countries around the world. You can switch between different currencies using their app. To find out more, click here to go to the Post Office website. It's definitely something we'll continue to use for our future holidays.
Shop for holiday essentials
Grab your holiday essentials and leave these with your suitcases ready to pack. We've listed some items below that you should remember to pack:
Toiletries – shampoo, conditioner, shower gel, sanitary towels, shaving items, toothbrush, toothpaste, insect repellent, sun cream, moisturiser, make up, hairbrush.
Clothes – take clothes that will match the weather e.g. swimwear.
Travel towel – made of microfibre, this is great option as it dries a lot quicker than a normal towel.
Shoes – the usual, if you're going to a beach with water activities or trekking, it's worth getting some aqua shoes or hiking boots.
Sunglasses, glasses, contact lenses, hats.
Gadgets – ensure you have all the tech you want to take e.g. camera, go-pro, selfie stick.
First Aid kit.
Extra bags for dirty laundry.
Holiday phrase book or guide books.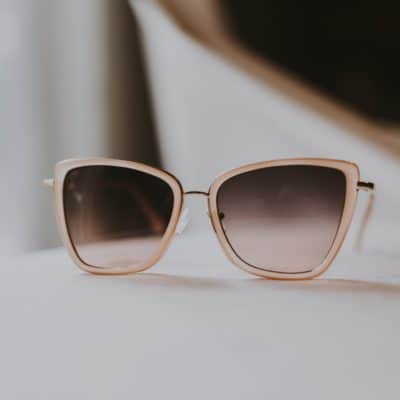 Check travel advice
The gov.uk website is great for checking out the travel advice for any country you plan to visit. It's a great resource and covers topics, such as, local laws and customs, safety, local healthcare and entry requirements. Click here to find out more.
Things to do a Day Before your Holiday
Pack your suitcase and hand luggage
Have everything ready that you plan to take and pack your suitcase in one go. Then look at your pile and take out stuff you think you probably won't need. Then pack your suitcase and aim to keep it as light as possible.
It's likely you'll want to bring things back with you, so good to know you've got a little extra room for this before you travel. If you want any advice on packing check out out articles on Savisto Packing Cubes and Suitcase Packing Tips and Tricks.
Then once you've packed, check the weight and ensure you've stuck to your luggage allowance. We use the Freetoo Luggage Scale, which is a lightweight item we carry around with us when traveling so we can check easily on our return as well that we haven't over packed.
For hand luggage, if you've packed liquids, ensure it does not exceed 100 ml and pack together in one transparent plastic bag and leave in your bag where it's easily accessible. Then when you're asked to take liquids out at airport security, you can easily take the bag out and slip it back in after.
Also, once you've finished packing, decide what you're going to be wearing on the day of travel. Dress for comfort, not style!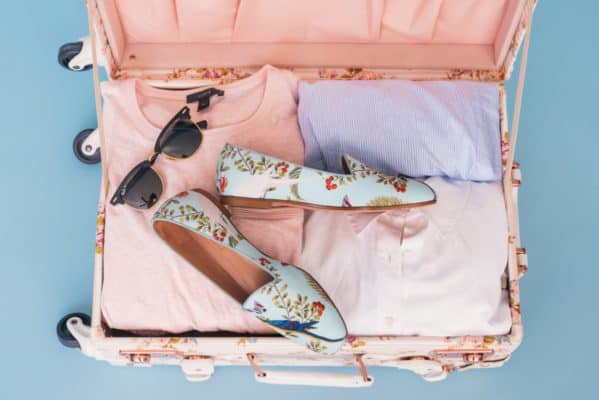 Share itinerary with family or friends
It's a good idea to share your itinerary with a family member or a friend, just in case of an emergency but also for their piece of mind. This includes your flight and hotel details and any other details you want to share.
Ensure all your gadgets are prepped
Whatever gadgets you've decided to take on holiday, make sure:
They're 100% charged.
You have packed all the associated cables and accessories.
Memory cards for cameras etc have storage space.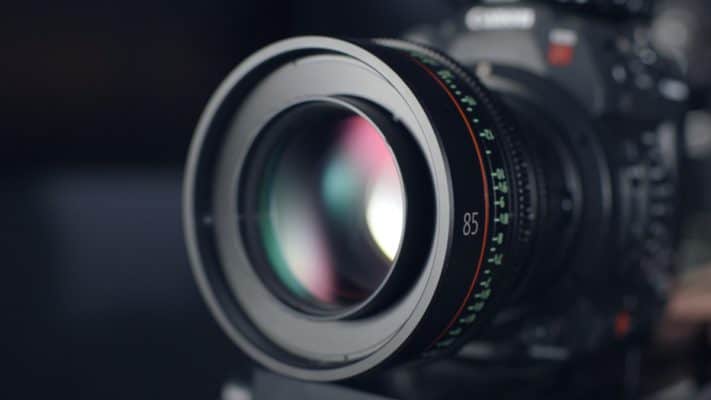 Tidy your house
This is ALWAYS something we do before leaving to go on holiday. Although, it may feel like you have loads to get organised a day before you travel, trust us, try fit this one in if possible. Your future self will thank you when you return from your holiday.
The worst thing about returning from holiday is to a messy house, especially if you've been staying in hotels where you've got used to your room being cleaned everyday.
Check-in
You can normally check-in 24-48 hours before your flight departure time. Do this as soon as check-in opens so you can pick your seat if you haven't already done so, especially if you're in a group and want to sit together.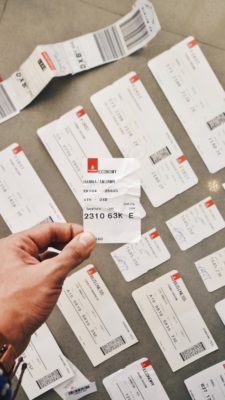 Tell bank you're going abroad
Well, this is really dependent on your bank. Some banks will alter your settings so you don't have any issues using your bank card abroad. However, if they're just going to put a note on the system, this won't increase your chances of your card not being blocked abroad as it'll just be for the bank's reference.
However, fraud and security of banks has greatly improved over the last few years, so it's not as necessary as you might think. However, if you are concerned, there's no harm in ringing up your bank and just confirming.
Things to do on the Day of Travel
Ensure you have the essentials
Passports
Wallet/Purses
Phone
Phone charger
Other docs, such as driving license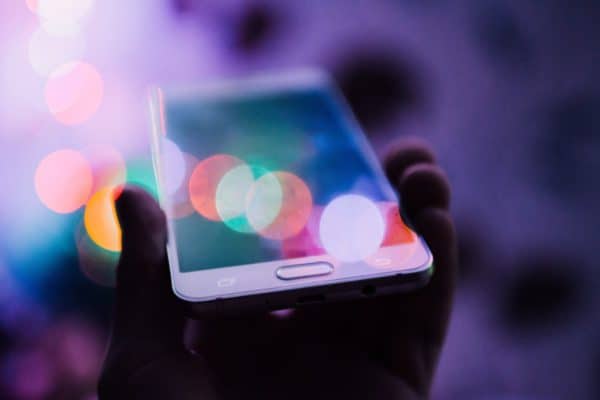 Final checks on your home
Unplug devices
Empty the bins
Water your plants
Give away or throw out any perishable food
Ensure your trusted neighbor or family member or friend has a key to your home if they are looking after it
Securely lock your house including doors, windows etc
Summary
Well, that's our exhaustive list in detail. We hope this is a useful resource to everyone who is preparing to go on holiday. We certainly hope we've included everything you need to know!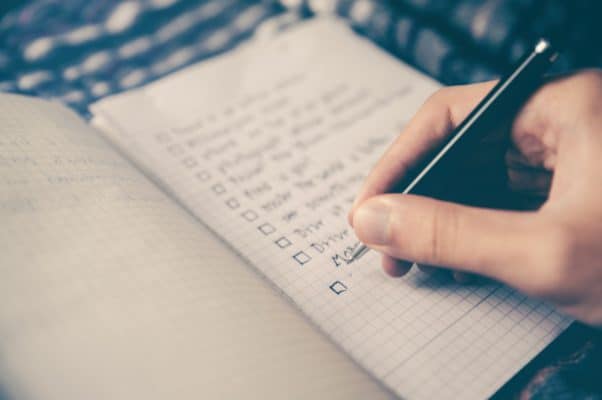 If you're interested in reading about some other topics we've recently written about here are some of our picks that we hope you will enjoy.